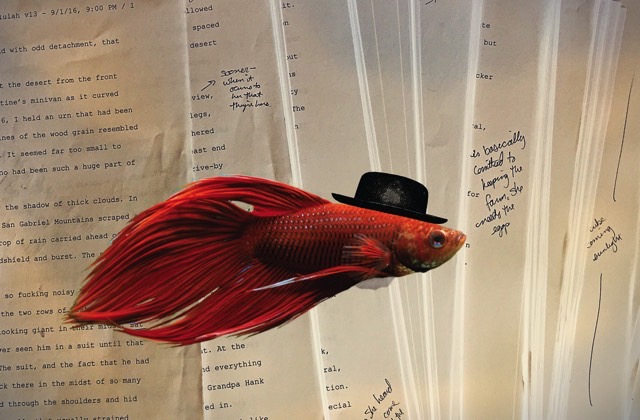 I am very close to done with what I expect to be the penultimate draft of my novel. Yes, I know I've said that before, but at this point I feel like I've learned enough about writing that my declaration of being almost done is backed by a fair amount of experience. It is time to bring in the beta readers.
Over the years, as I have collected feedback on the many, many drafts I've completed, I've learned a few things about how to work with my beta readers.
1. Choose a Reader in Your Genre
The first and most important qualification in a beta reader is that they read books, lots of them. There is simply no way a person can give you feedback on how your book measures up to real, published books if they haven't read one in a decade. Also, choose at least one beta readers who is a big fan of the genre you're writing in.
2. Also, Don't
On the flip side, I try to pick one beta reader who does not specialize in the type of writing I do. For instance, my husband is a screenwriter and he is my go-to guy for plot and dialogue. He can appreciate the finer nuances of literary fiction, sure, but where his feedback excels in with character motivations.
3. Plan Ahead
Ask well ahead of time. This is important if you are trying to keep momentum up on your project. If you're planning to have a draft done next month, ask a potential beta reader if they will be available to spend some time reading your book and giving you feedback. If it's a hectic time for them, you can assure them they will get to read it at some point and just find someone else.
4. Take Your Beta Reader to Dinner
When they're ready to give you feedback, buy them some food. The great thing about this strategy (besides just being a nice thing to do for your beta reader) is that it locks them in for a set period of time. You'll go over their official notes, but then, as you eat, the conversation will continue and sometimes things come up that might not have gotten a mention otherwise.
5. Try to Stay Quiet
Never, ever, explain or defend your writing. If your reader missed a key plot point or a thematic element, it's on you. If they say "I don't get why…" just make a note and say "okay, I'll look at that." And if all of your readers didn't get it, it wasn't on the page. Now you know what needs editing. This is a good thing.
6. Keep it Manageable
Limit the number of beta readers you choose. I know, this one is hard. People want to read your book. You've been working on it FOREVER and they want to be supportive, but believe me, getting feedback from ten people is a waste of time. They will contradict each other and you will be overwhelmed. Try for 3 or 5, no more. I like an odd number in case they disagree on a major point – it allows me to consider which way the majority went.
Once you've got the feedback in hand, take a deep breath and dig in. At this point we are working on our final draft!
We are so close to done! And the perspective of our trusted beta readers is what is going to get us across the finish line. Make those edits, and when you write your acknowledgments, don't forget to thank them by name. They are a big part of our success.
How do you choose your beta readers?