I've been blogging here at AprilDavila.com since 2010. The whole thing started off as more of a journal, but as I learned a few things about writing, my content got more instructive.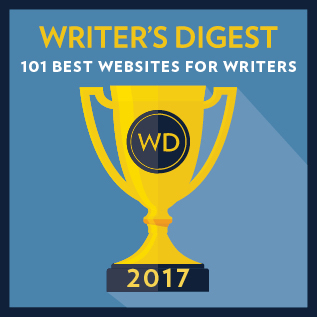 In 2017 the blog was chosen as one of the Writer's Digest Best 101 Websites for Writers, and I made the top 20 list on their website. That was a serious honor, as I've been a big fan of their magazine since I first got the inkling that I might want to write.
For years I blogged pretty aggressively, sometimes posting as much as three times a week. I had a lot of ideas to share.
These days I've shifted my intentions around the blog. I'm posting less often, but writing more in-depth, thoughtful pieces about fiction and publishing. You'll find new posts every other Wednesday and I welcome your feedback and comments always.
To be sure you don't miss a thing, sign up for my newsletter. I send it out as a digest, on the last Friday of the month and even throw in a monthly Nerd Word, special for subscribers.