I've been blogging here at AprilDavila.com since 2010. The whole thing started off as more of a journal, but as I learned a few things about writing, my content got more interesting.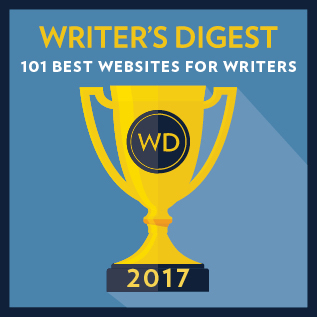 In 2017 the blog was chosen as one of the Writer's Digest Best 101 Websites for Writers, and I made the top 20 list on their website. That was a serious honor, as I've been a big fan of their magazine since I first got the inkling that I might want to write.
These days I'm blogging quite a bit. Mondays are devoted to Scrivener. Tuesdays are for aspiring grammar nerds. On Wednesday I write about my own journey as a writer, which is intentionally a pretty loose category. And on Fridays I share little bits of California trivia I've picked up while doing research for various projects.
Be sure to sign up for my newsletter so you don't miss a thing.