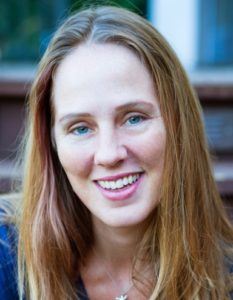 After receiving my undergraduate degree in biology from Scripps College, I floundered a bit. Okay, a lot. I loved science, but did not seem particularly well suited to lab work. I took a series of jobs, moved all over the west coast, and generally skated along being kind of a fuck up (details to be outlined in the memoir I will never write). Thankfully, I managed to do one thing well: I chose a wonderfully creative and super supportive partner to build my life with.
In 2007 I found myself unemployed, pregnant, and living in student housing at Stanford while my husband finished up his masters degree. With time to kill, I found that the one thing I really wanted to do was write. I had always loved writing, but never before considered it something I could do for a living. After my husband graduated and our daughter was born, we moved to Los Angeles and I applied to the Masters of Professional Writing program at the University of Southern California. After two short, sweet years, I graduated in May of 2010 with honors.
That first year out of school I began my freelance career and gave birth to our second child. Those were very busy times. In August of 2012, my best client asked if I would consider coming on as a full-time employee and I took my first, full-time gig as a professional writer. Then, in 2015 I accepted a job at a civil engineering company as a technical writer. Through all those years I got up at 5am to work on my fiction.
Eventually, I hit a wall. Maybe it was a mid-life crisis. I'm hoping it was more like a one-third-life crisis. In any case, I quit the job and returned to freelancing. These days I work two hours a day on my fiction, and spend the rest of my working hours as an online marketing consultant and blogger. I'm no longer waiting for my wildly successful novel to rescue me from my day job. I write because I love writing, and I work with a few wonderful clients to pay the bills.
You can learn more about that side of my work on my LinkedIn page.
You can see a partial list of my publications here.