We're continuing the #52WeeksOfScrivener series today with a discussion of Quick Reference Windows.
One of the things I like best about Scrivener is the flexibility. There's rarely just one way to do something. But when it comes to quick reference windows, I sometimes feel like there's so many options on how to view them that the options overwhelm my distracted brain and I end up not being able to remember any of them.
Well, I finally found the quickest, easiest way to pull things up when I just want a quick look and don't want to lose my place in my writing.
Back Up
What's a quick reference window, you ask? It's a small window that floats above the window you're working in so that you can see your research (or another section of your writing) while you're writing. It looks like this: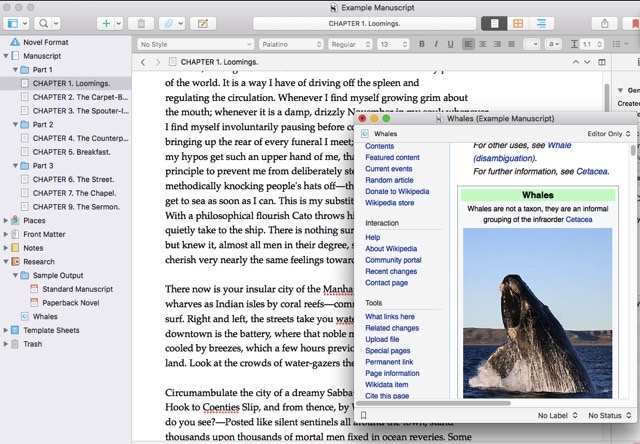 Sweet. Show Me How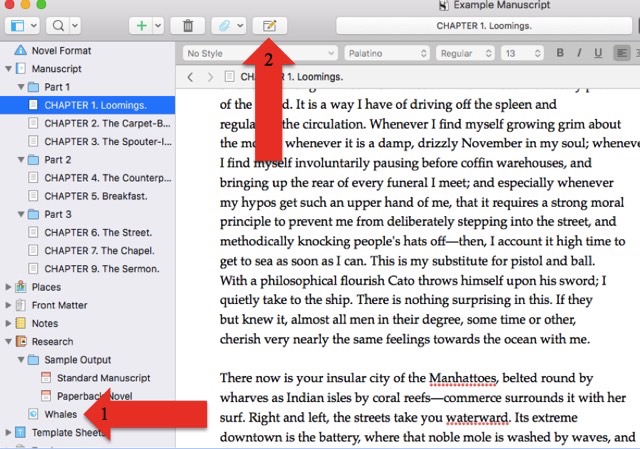 It's so simple. I can't believe it took me so long to figure it out. Just drag and drop the thing you want to see in the pop-up window to the little icon at the top that looks like a pad of paper with a pencil.
To really use this trick like a pro, don't click on the thing you want to show in the pop-up window. Doing that will jump you away from what you're working on. Just drag and drop. Bam.
Like a Boss
That's pretty much it for today, but as a parting shot, here are a few more tricks you can do with the quick reference window function.
If you think better with all your material spread out for you to see, take heart, you can open as many windows as you want. There's probably a limit, but I haven't found it. Just keep dragging and dropping and windows will keep popping up: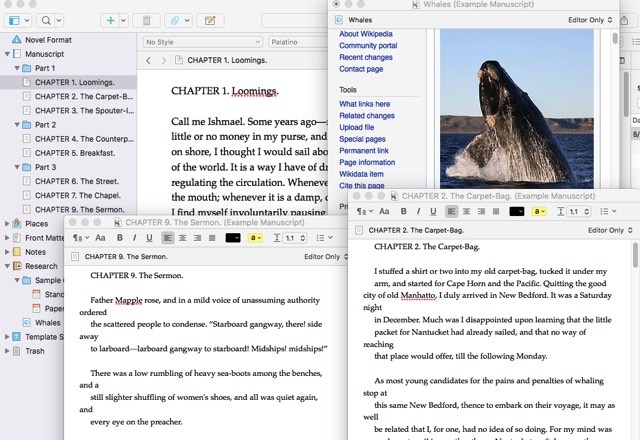 If you're curious how I got a whole webpage to show up in my research section, you probably missed this post on how to embed a website. (Also note that if you're using Mac OS Mojave 10.14.4 you this trick is currently out of commission. I've heard that fixes are in the works.)
Next Week
Next Monday we'll talk about finding your Project History. Great stuff for the writers who like to geek out on stats. Stay tuned, follow on Twitter with #52WeeksOfScrivener, or sign up for my newsletter to get a weekly digest of all my posts.