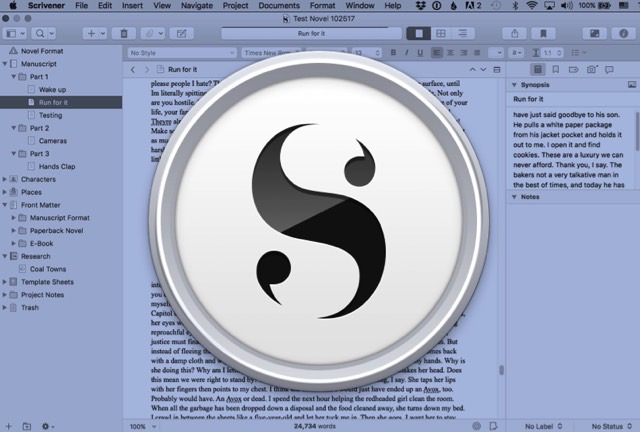 If you use Scrivener, you are probably aware that the company recently released an update for the software: Scrivener 3.0. If you're like me, you're probably feeling a little nervous about it.
Worth It?
I like to think of myself as pretty tech savvy, but updates always make me cringe. Because even if they're great (and let's face it, software upgrades can be full of glitches) updating can mean wrapping my brain around new ways of doing things.
So even though I'm a total Scrivener nerd, I dragged my feet a bit on downloading the update. But last week I decided to go for it and let me just tell you now, officially, for the record: it's good. You can update now and go right back to writing. Seriously, it didn't require any extra brain power to get up and running with it.
And though they added a lot of cool functionality (which I will be blogging about in the weeks to come), it is basically like it was before with a slightly muted color scheme. It's $20 for an upgrade from Scrivener 2.0 and $45 if you're starting fresh. (Use the code APRILDAVILA for a 20% discount.)
What You Need To Know About Scrivener 3.0
There is only one tiny thing I would say you need to know to avoid frustration as you make the transition and that is the new location of the search bar. The search bar used to be at the top right. In the update they've moved it to the header, but it's kind of hidden.
See the header bar at the top, and how it tells you want section you're looking at. In this case, it's my whole manuscript.


If you hover over the header bar, it now tells you your word count and word count goals. (more on this in future posts)


And if you click on it, you get the search bar:


 So now you know.
Watch This Space
As I mentioned, I'll be blogging about some of the cool new features in Scrivener 3.0, so make sure to check back, or sign up for my newsletter and get posts delivered directly to your inbox every Friday.
A few teasers of what I've discovered so far:
Ohhh… there are fun times ahead. Stay tuned.