We're continuing the #52WeeksOfScrivener series today by talking about how to embed websites.
Back before I learned this little trick, I used to create file folders full of bookmarks in my browser to store links to websites I found useful. That worked okay, but we all know how easy it is to get distracted by the Internet. The more directly I can get to my research, the less chance I have to get derailed.
How to Embed Websites
When you find a website you think you may want to reference again, simply copy the url. Then, in your binder, right click on the "Research" folder to get a pop-up menu -> Add -> Web Page.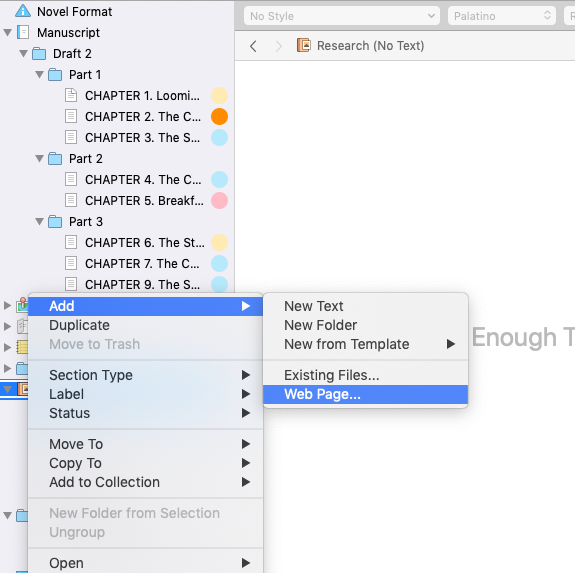 In the pop-up window, simple add a title for the link and hit OK.

What you'll get is a file in your Research folder with a globe icon. When you click on it, you'll get the all the website content right there in your Scrivener window. It'll look something like this: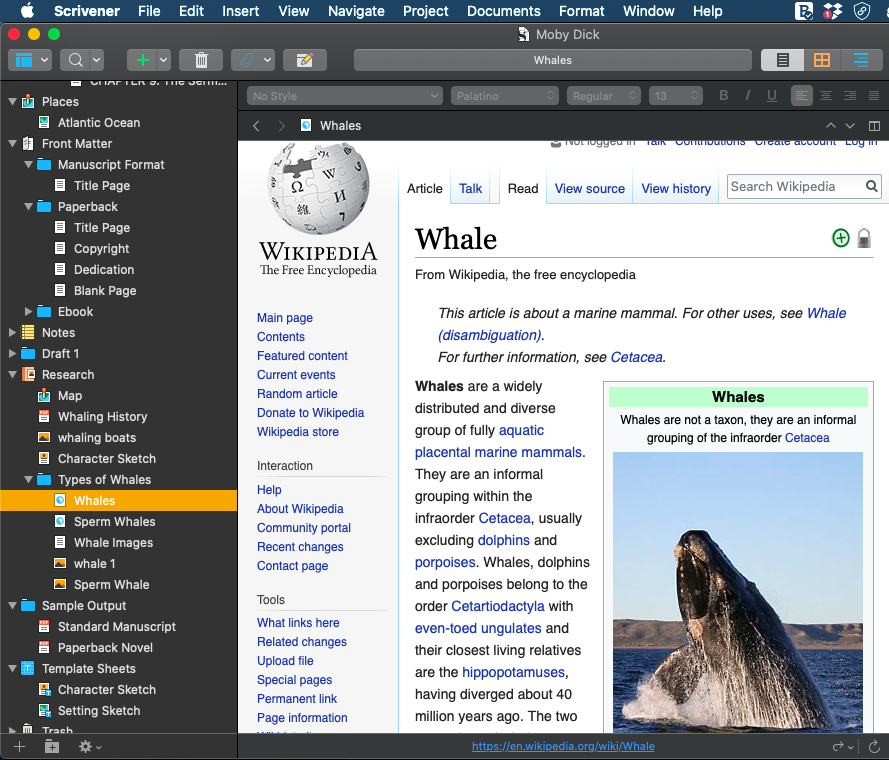 SIDE NOTE: If the content doesn't display in Scrivener and you're only seeing the link at the bottom of the window, you're probably working in Mac OS Mojave 10.14.4. There was a bug in that OS update, but it's an easy fix. Just got to Scrivener -> Check for Updates and install those updates. Scrivener will restart, and everything should be as described above.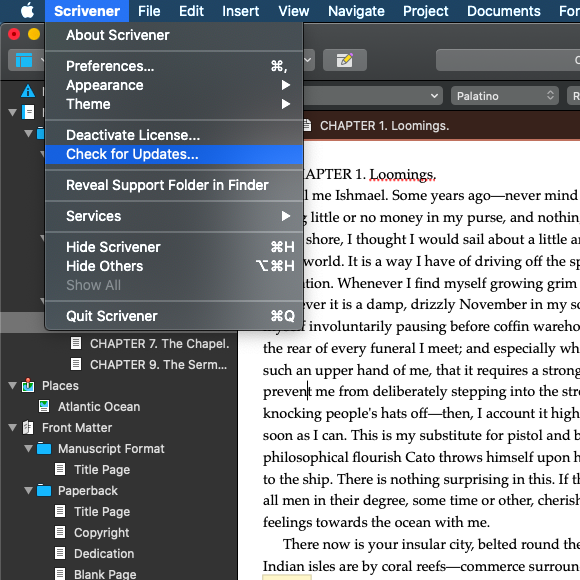 And there's more…
Set Internal References
Any time I'm working in a section where I might need the info in that embeded website, I can drag and drop the link to the notes section of the inspector.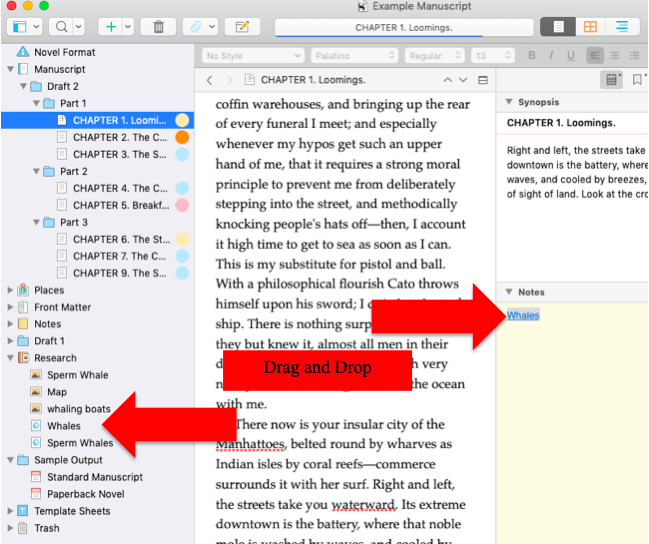 You can also embed a link in the line of your prose, for super fast reference. When you do, it will appear as an underlined bit of text (just like a website hyperlink) like this: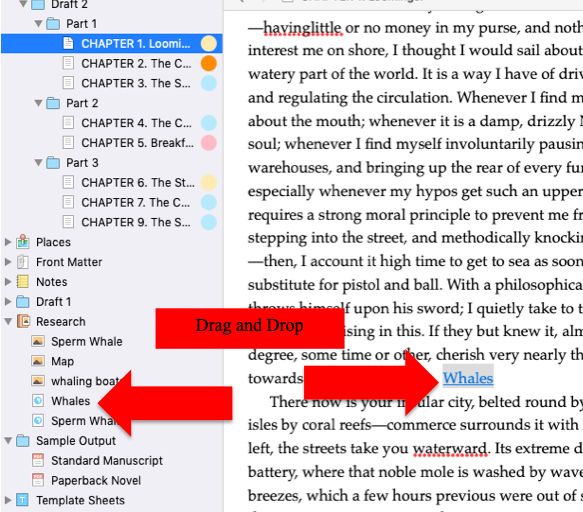 The only trick here is that if you click on that link, the window will automatically open the website reference in place of what you're working on. If you're okay with that, then go forth. But if not, go to Preferences –> Behaviors -> Document Links to get this window.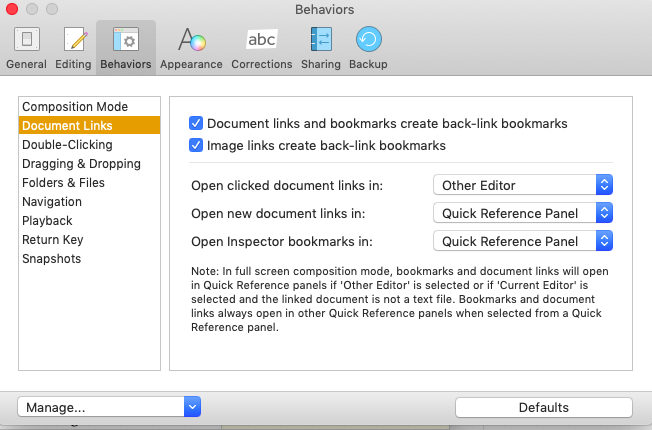 Using that first drop down menu you can change your preferences so that when you click an embeded link, you get either 1) a little pop-up window with the embed content (called a "Quick Reference Panel") or 2) have your writing screen automatically split into two, displaying your reference material next to the window that you're writing in. This would be the "Other Editor" option my screen is set to.
Play around with it a little and see what works for you. I will be sure to update this post as soon as I learn that Scrivener has fixed that pesky little OS 10.14.4 bug.
Next Week
Next Monday we'll talk more about the Research folder and all the wonderful things we can store in there. Stay tuned, follow on Twitter with #52WeeksOfScrivener, or sign up for my newsletter to get a weekly digest of all my posts.