This week, in the #52WeeksOfScrivener series I'd like to offer up a simple little trick that saves me a lot of grief. It's called "Lock in Place," which is a fine name, but it does beg a little explanation.
The Challenge
I like to edit in split screen. It allows me to reference things I've put down in other chapters, like place or character descriptions. But when I have two screens open like that I tend to accidentally click away from the section I'm actually working on.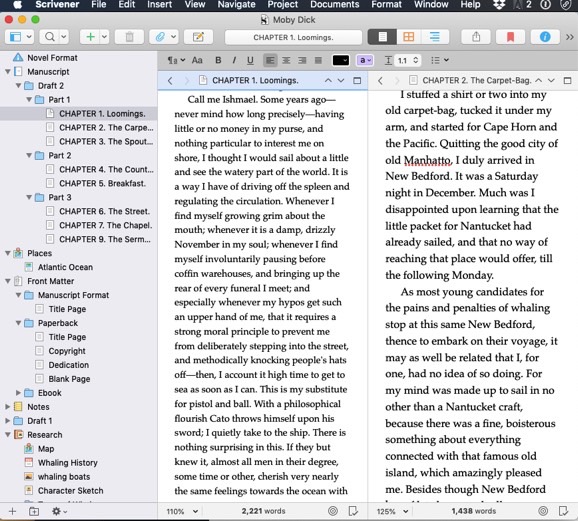 Something about being a creative mind frame makes it hard to keep track of where I'm clicking, and suddenly clicking away from what I'm working on is jarring.
The Solution
Click on the editor screen you want to lock in, then go to Navigate -> Editor -> Lock in Place. (Shortcut: Option Command L)
In this example, I locked my left-hand screen in place. You can tell, because the header on that half of the split screen is now pink: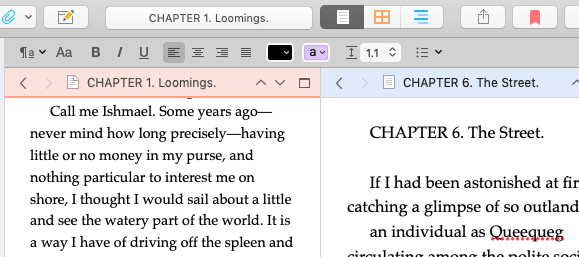 Now that it's locked, I can't click away from it (accidentally or otherwise). If I'm typing away and I suddenly think "oh, I need to see what I wrote in chapter 6," I don't have to click in the other window first, I can just click on Chapter 6 (or a research file, or an image, or whatever) in my Binder and it will automatically open in the other window – leaving my locked window right where it is.
It's a simple thing, but I find it super handy when I'm in the groove of writing and don't want to think about the software.
To undo the lock, just follow the same steps.
---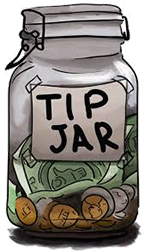 I hope you enjoyed this piece and learned a little something. If you found the content valuable, tips are hugely appreciated.