Using the Scrivener split screen function is one of my favorite little tricks. It's so super easy, but a lot of writers don't know it's there. Let's review.
Say you're typing away and want to take a look at something you've written in another section of your manuscript. To split your screen, all you have to do is click on this little icon at the top, the one that looks like a little window: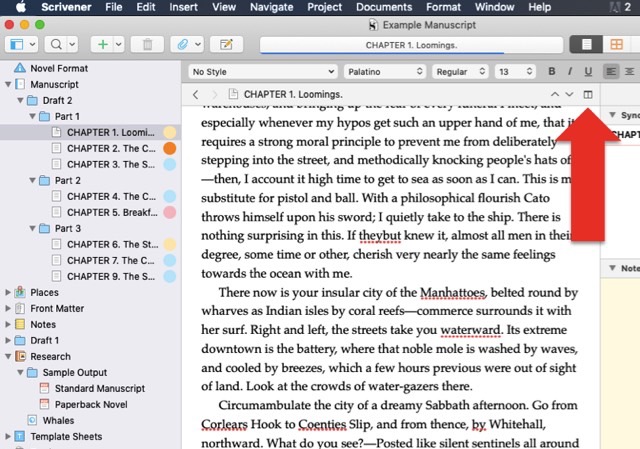 This will, as the name implies, split your screen. To close it again, simply click on the same window icon in which ever half you want to remain open.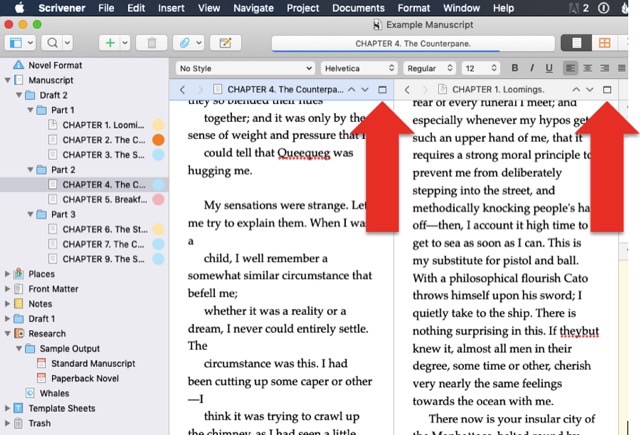 You can change what shows in each window by clicking in it, and then navigating in the binder (the chapter outline on the left there) to whatever section you want to see.
You'll notice that at the top of each half of your screen, it says what chapter you're looking at. Very handy.
But let's say you don't like the side-by-side layout. No problem. Simply go to View -> Editor Layout -> Split Horizontally.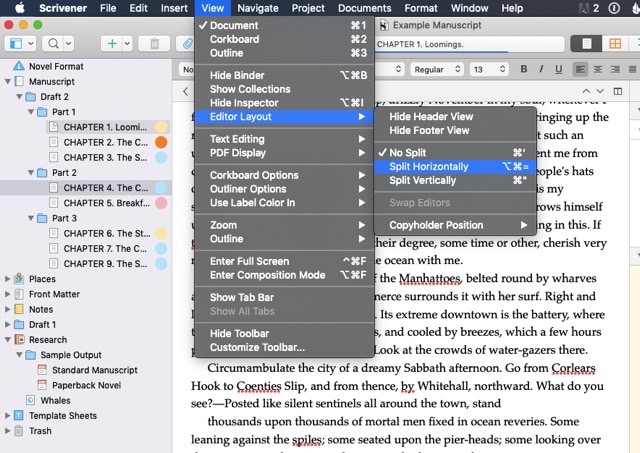 Once you've done that, you can split your screen so that you have a top and a bottom, like so: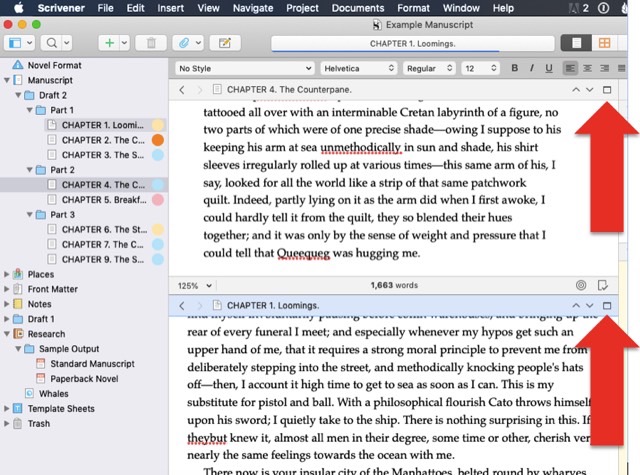 You undo this view in the same way as before, by clicking in the window icon of the part you want to keep open.
It's also worth noting that you can move the line between the halves by clicking on it and dragging. I do that a lot, shrinking down the part I want to reference, and keeping the larger window reserved for the section I'm actually working on.
You're welcome.
NOTE: Next month, I'm kicking of a #52WeeksOfScrivener challenge wherein I will post a Scrivener tip every week for a whole year. Stay tuned, or sign up for my newsletter so that you don't miss a thing.