If you've ever attended a writing conference or picked up a Writer's Digest, you've heard how adverbs are the enemy of good writing. They weaken our verbs, and by association, our prose. But sometimes it can be hard to see our own writing objectively. Our eyes can skim right over things without seeing them.
So I'm loving this new feature in Scrivener 3.0. It's called the Linguistic Focus.
Linguistic Focus in Scrivener 3.0
Select the text file in the binder that you want to focus on, go to edit -> writing tools -> linguistic focus.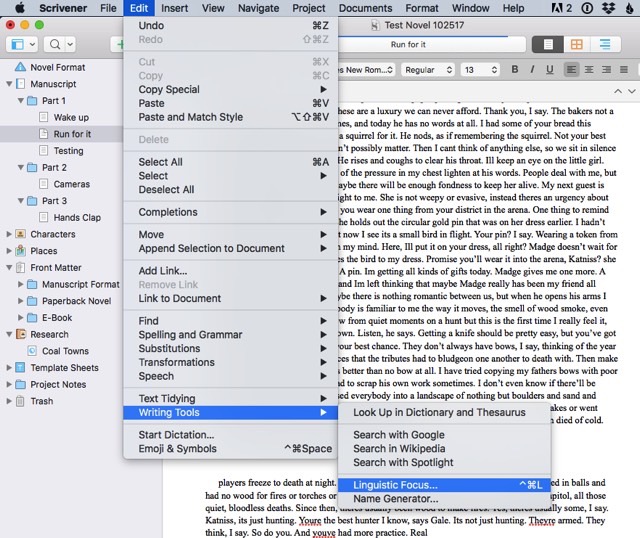 When the option window pops up, click "adverb."
As soon as you select the type of focus you want, everything else in the document will fade out and you'll get something that looks like this: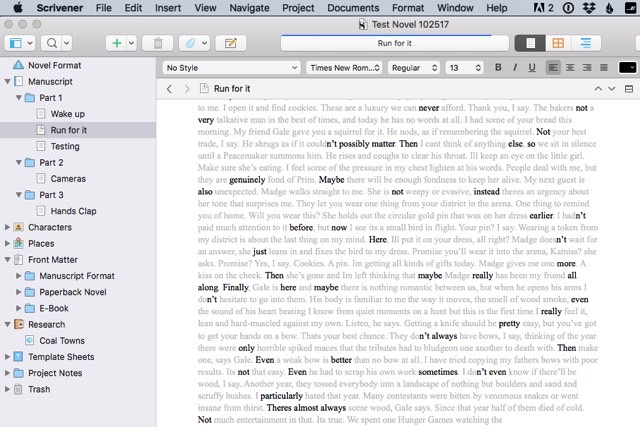 As a fun side note, you don't have to select adverbs. You can choose direct speech, nouns, verbs, prepositions and more.
It's one of the many new functions that the folks at Scrivener added when they did their 3.0 software update.
Stay tuned for more posts on all things Scrivener.