Guess what I found on my doorstep last week?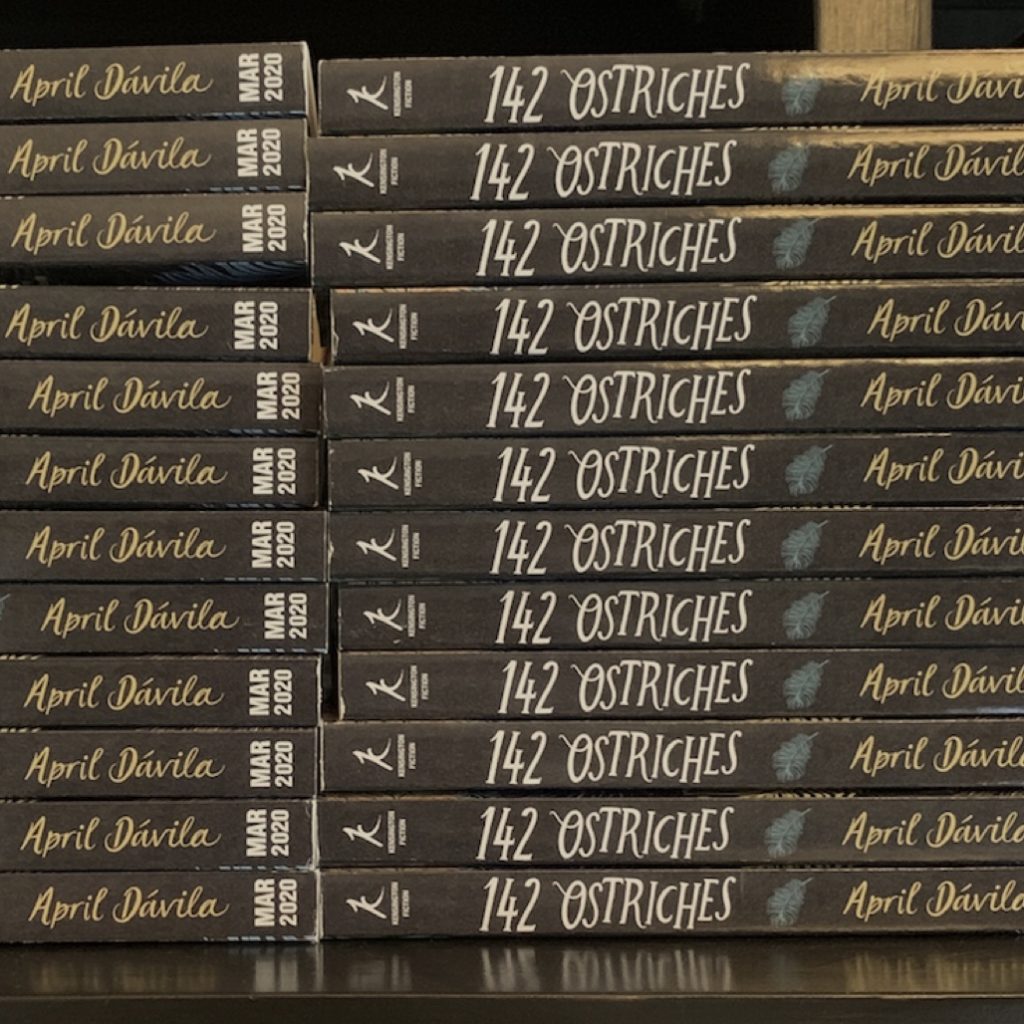 A whole box of Advanced Reader Copies!
For anyone still learning the ropes in this crazy publishing business, the ARC (Advanced Reader Copy) is an early version of the book that gets sent out, way ahead of the publication date, to reviewers, news outlets, bloggers, etc. Basically, they're for getting early press and reviews online and in print. So exciting.
After gazing lovingly at them for a few minutes I rushed to my computer to email my publisher something like "what do I do with them?"
He responded (and can I just take a moment to say how awesome it is to have an editor who responds to my emails within minutes?) that they were mine to send out.
To which I responded: is this the only box I get?
In short: yes.
I started stressing because I thought: 24 copies isn't enough! I mean, I haven't actually created a list of people that I thought should get ARCs, but I figured, when I got around to it, there would be more than 24 people on the list.
Then I (thankfully) had a moment of clarity. See, I can get kind of in my head on these things and start thinking I have to do everything myself. But the whole reason I decided to go the traditional publishing route was to take advantage of the resources that publishers have at their disposal.
So I emailed the woman in charge of PR for my book and asked if she could send me a list of people they plan to send ARCs to, so we don't duplicate efforts and the response floored me.
She sent me a spreadsheet with 214 names on it noting that the list doesn't include trade publications, bookstores or bookstagramers. Those are all on another spreadsheet.
Granted, I have no frame of reference, but the thought that my book is going out to so many people is really exciting. And it makes my 24 copies feel like exactly what they should be: copies that I can share with readers that I have a personal connection with.
So I've started making my list, focusing on the readers in my life, people who will leave an honest review on Goodreads or Amazon in exchange for the book. If that's you, leave a comment and I'll send you a book. Offer good as long as they last.
Cheers!