Years ago, I came across a book called PostSecret. It was offered up as a collective art project, and it was beautiful. People painted, doodled and scratched images onto postcards and sent them in to be included in the work.
For years, I have wanted to do something like that, but with a slight twist. Being a writer, I really wanted to focus on the written word, rather than the image. Where Frank Warren asked people to make their own postcards and send them in, I have started handing people blank, white postcards – addressed and stamped, and asking them send me a secret.
It's my personal opinion that writers thrive on secrets. So many great stories revolve around things not said, thoughts kept private. Years ago, I was talking to a writer-friend shortly after giving birth and caught myself going into gory detail. I joked about TMI and she said "I'm a writer, there's no such thing."
I started handing out my postcards at AWP this year, just two weeks ago, and I just got my first one back.
Here it is: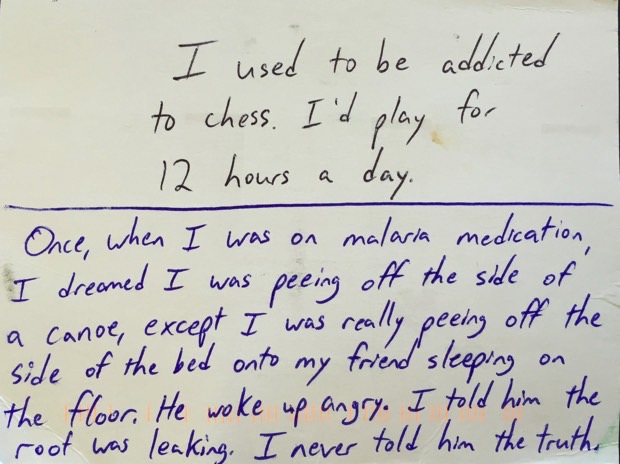 You can read more about the details here on my Secret Email page.