If you've been following along, you know I've been experimenting with the possibility of ditching the laptop and sticking with just my iPad.
The backstory is that when I started my last job (back in 2011), the company bought me a computer. At that point I gave my laptop, which was getting pretty old anyway, to my mom. Then, when I left that job and took this new job, I had to return the "new" computer. My sister-in-law had just bought a new laptop, so she was good enough to let me borrow her old computer, but it was super slow (which is why she got a new one).
Because it was so slow, I was using my iPad more and more for everything, and finally I decided to try making it my main computing device. Well, I can officially report now that the experiment has failed.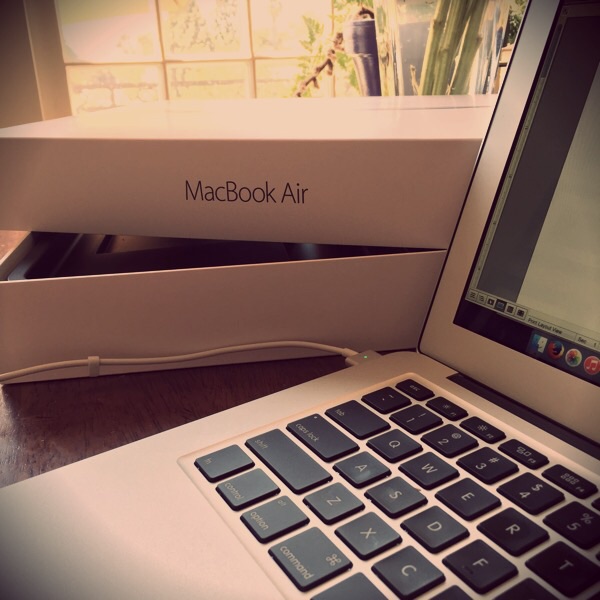 There's something so pretty about a new computer. All fresh and clean and full of potential. Like you could do anything with it. And it's so fast. And it's almost as light as the iPad, if not as compact. And I didn't realize how much I missed the full-sized keyboard.
So, that's that. It was a worthwhile experiment, but I just couldn't make the iPad work like I wanted it to. I need to be able to jump around, from research to writing to email. There's a fluidity that the laptop has that (at least so far) the iPad can't match.
Onward and upward!