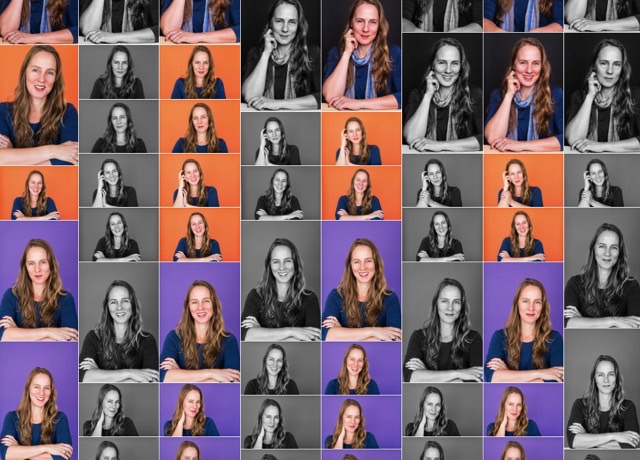 It seems to me that one of the reasons authors do what they do is that they get to hide behind their stories. Unlike musicians or actors, we get to put our art out into the world without being the face of that art, which suits me just fine. I have never been comfortable in front of a camera. I just feel like photos never, ever, capture what I feel like, and so they are inherently wrong. No matter how good the photo, it's a flat, still image. Blah. Not my thing.
That said, my publisher (I love saying that: my publisher) has asked me to provide an author photo. Given my anxiety around photos, I decided not to fuck around and hired a professional. Los Angeles is, as you can imagine, crawling with photographers offering headshots, but after much research I decided to go with Rob Greer. He was great. If you're in the area and looking for a professional photographer, definitely check him out.
After my hour-long session, Greer sent me a zip file with 111 photos of my face. *sarcastic yeah!*
Talk about overwhelming. I started by scrolling through them all. Then I created a file called Contenders and moved about half of the photos there. Then I did a more critical pass, moving about half of the contenders to a Round 2 file. Then I called in the fam for some additional input and got it narrowed down to a file of Finalists, of which there are five images. I would love your input.
I'm calling them 1) Purple Landscape 2) Purple Portrait 3) White 4) Orange and 5) Black. Though I love the color, it also has to look good in black and white, so I'm giving those side by side. I'm also including a little social media square version, because that's how most people will see it.
It's worth noting that they could be cropped (like I might crop my arms out of the purple portrait one, or I might shift the orange one so that I'm not right in the middle), but I can't zoom out (as much as I like the white one, it doesn't give me much to work with in a horizontal space and the square sm icon looks a little close up for my taste).
Please cast your votes below in the comments. If you have the time, I'd love to know the reasons behind your choice.