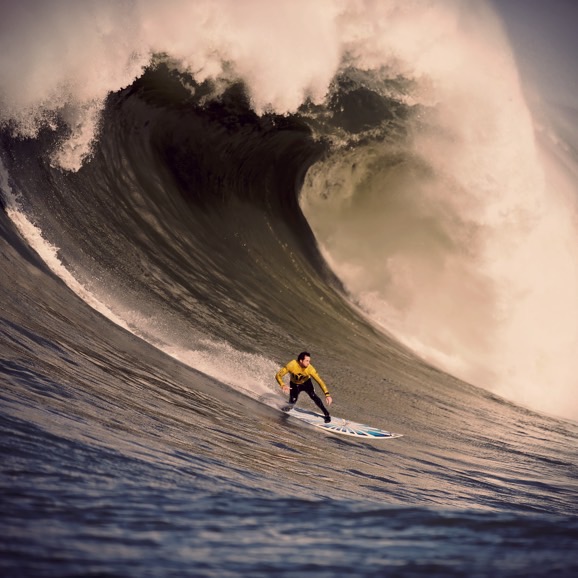 Bone-chilling temperatures, fickle surf, dense fog, and great white sharks all distinguish surfing in Northern California from the sunnier sport practiced in the southern half of the state.
Surfers here don thick wetsuits, including hoods, booties and gloves, to brave the roaring waves stirred up by storms in the Gulf of Alaska. Favored surfing spots are guarded secrets, but some big waves are hard to miss.
Every November, 24 of the world's best surfers begin patiently waiting for the call from Half Moon Bay announcing that the biggest of the big waves are on their way. They then have 24 hours to get themselves and their board to the world famous, invite only Mavericks Surf Contest to compete on fifty-foot giants.
Not all Northern California waves are quite so intimidating, but it takes guts to surf anywhere in the red triangle – the waters from Bodega Bay to Monterey, and out as far as the Farallon Islands. There have been more shark attacks here than any other place in the world.