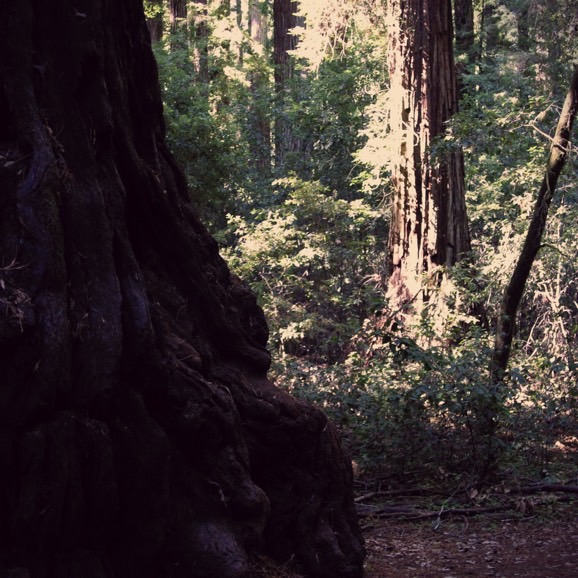 Until one stands at the base of a redwood tree, craning to look up into the canopy at its distant top branches, it's difficult to appreciate their immense size. Taller than the statue of liberty and wide enough to park a Greyhound bus inside with room to spare, their stature is humbling.
The taller coastal redwood, sequoia sempervivens, is found in foggy seaside regions stretching up to the Oregon border. Their capacity for reaching heights of 350 feet or more is directly related to the ability of their pine needles to pull moisture from the air, thereby lessening the burden on their roots to deliver water to the canopies. The shorter, but generally more massive, giant sequoia, sequoiadendron giganteum, grows further inland in the Sierra Nevada Mountains.
Both species can live an estimated 4000 years thanks to their pest resistant wood, and a fire retardant chemical that allows large portions of a tree to burn while keeping its vascular system intact.
Given the name Americus in 1854, the trees were later reclassified by a German botanist in honor of a Native American man called Sequoyah who developed the Cherokee written language, but ironically never laid eyes on a redwood.