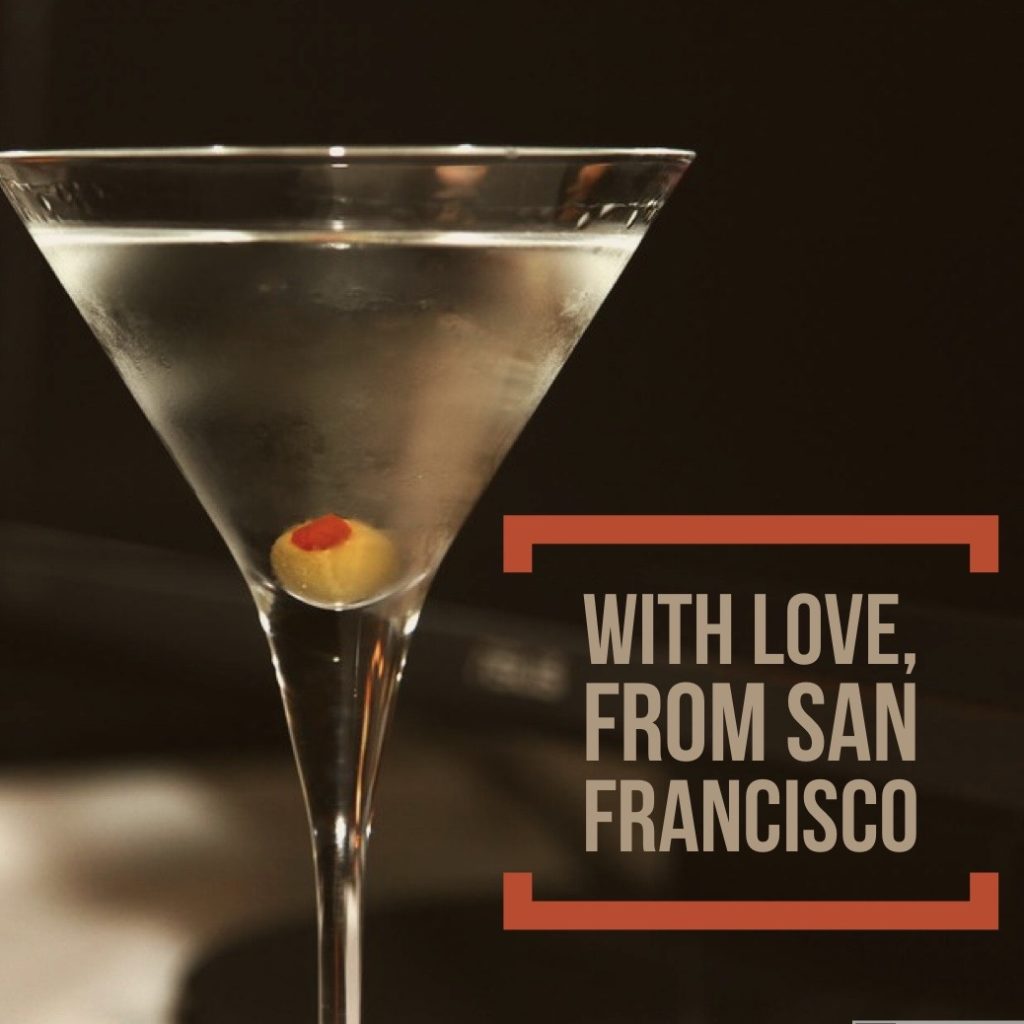 Didn't know the Martini was a San Francisco thing, did 'ya?
Well, legend has it that on a foggy night in 1862, a traveler stopped in at the Occidental Hotel on Montgomery Street in San Francisco. Behind the bar he found "Professor" Jerry Thomas, often considered the father of mixology, and the author of America's first bartending guide.
When the visitor told the Professor that he was headed to the nearby town of Martinez, the bar keep improvised a drink that was two parts sweet Old Tom gin, and one part vermouth. In honor of the traveler's destination he called it the Martini.
As tastes changed over the decades the drink became progressively drier. By the end of WWII the drink was 10:1, gin to vermouth. These days the International Bartenders Association declares the appropriate ratio 15:1.
Aficionados of the drink eschew the "dirty" martini with its splash of olive juice, and out rightly dismiss anything with vodka or cocktail onions (technically a Gibson).
In 2009 a small committee of bartenders in San Francisco declared the perfect Martini as 2.5 ounces Distillery No. 209 gin combined with .5 ounces Vya dry vermouth, stirred (not shaken) for 40 seconds, with six ice cubes, and then strained into a cocktail glass.
The Professor would be proud.