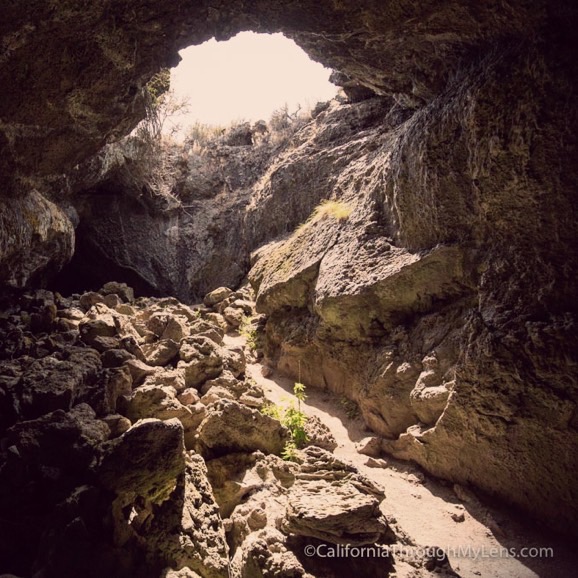 In the far northeast corner of California the terrain takes on an otherworldly appearance. Tall cinder cones and deep craters mark the land. Underfoot, hundreds of tunnels wind through the earth providing temperate and moist microclimates for local wildlife.
This is the land of the Medicine Lake volcano, 7900 feet tall and covering 700 square miles of land. Unlike volcanoes with a single opening at the top, Medicine Lake volcano is thought to have nearly 200 distinct vents.
During eruptions, the last of which occurred about 900 years ago, different accumulations of pressure under ground combined with the varied chemical content of the molten rock and create the diverse rock formations that characterize the region.
Before the arrival of Europeans, this area was home to the Modoc people and their ancestors, who are thought to have followed a localized yearly migration in the area for 11,000 years. In certain spots along the way, these early inhabitants left unusual, geometric petroglyphs carved into the cliff sides of volcanic tuff.
Unfortunately the Modoc war of 1872-73 dispersed the tribe before much was known about them, leaving the meaning of the ancient images a mystery.