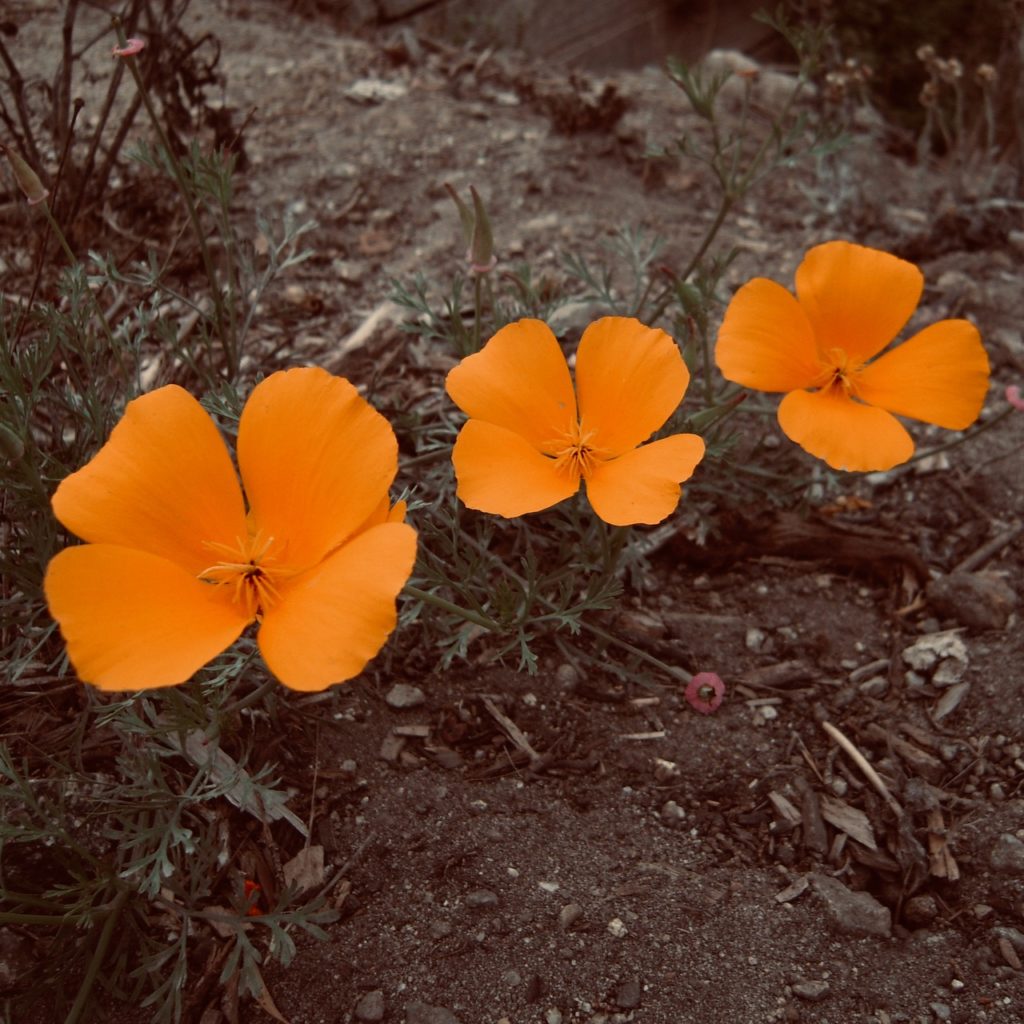 When Russian ships cruised the northern California coastline in the early 1800's they noted that the hillsides appeared lit with golden-orange light. Long before the region became know for the gold rush of the 1850's, the California Poppy, as it is now known, painted the countryside in bright hues.
Eschscholzia californica is the state's official flower, chosen in 1890 for the bright orange petals that seemed a fitting symbol of the Golden State. The hardy plant is found mainly in the grassy areas of lower altitudes throughout the region.
Historically the mature plant was harvested by native populations for use as a sedative, analgesic and antispasmodic. Though still used by herbalists today to treat insomnia and anxiety, the plant produces a much milder effect than its controversial cousin the red poppy, which is a main source of opium in many parts of the world.
School children often whisper warnings to each other that to pick the state flower will result in imminent jail time, but in fact, the flower is no more protected than any other plant growing on public lands.
April 6th is California Poppy Day.