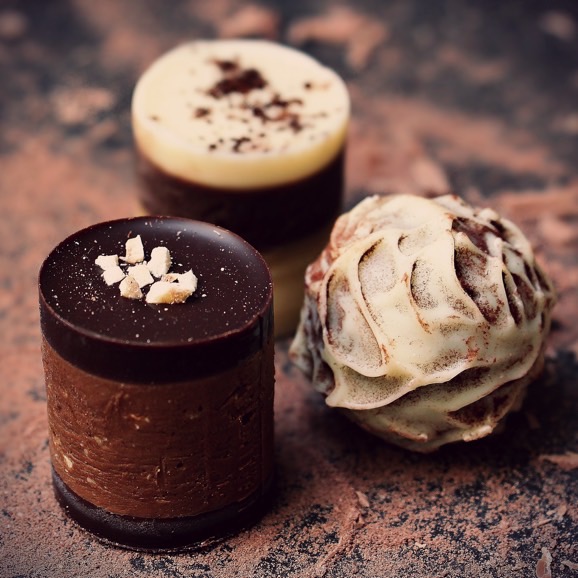 Building on the tradition established by San Francisco-based industry giants Ghirardelli and Guittard in the 1800s, small boutique chocolatiers have popped up all over Northern California in recent years, serving up delectable bites and grabbing headlines.
The new names in chocolate (including Scharffen Berger, XOX Truffles Inc., and Joseph Schmidt Confections) are winning national acclaim in the chocolate world using unusual ingredients such as soymilk and roses. And it's not just the critics that are taking notice.
A tourist trade has risen up around chocolate from Monterey to Sonoma. Chocolate tours generally include local history, chocolate production trivia and of course, samples, but the event not to be missed is the San Francisco International Chocolate Salon.
For a small entrance fee, visitors wander the 50,000 square foot pavilion at Fort Mason, sampling the best truffles, fudge, and creams that the region's chocolatiers have to offer.
It may sound gluttonous, but leave it to Northern Californians to make the sweet life good for you – a 2003 UC Davis study discovered that chocolate is rich in flavonoids, the heart-healthy compounds found in many fruits and vegetables. So go ahead, indulge.