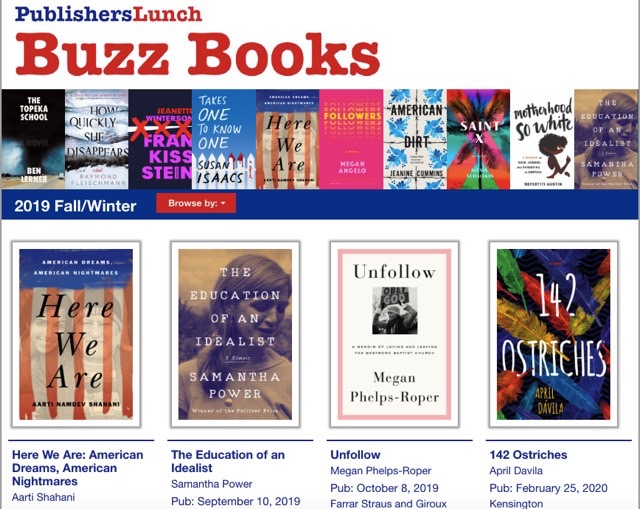 Yesterday morning Publisher's Marketplace launched it's winter 2019-2020 edition of their Buzz Books publication and I am so excited to share that my book, 142 Ostriches, was selected to be included. I mean, just look at it there, above the fold and everything.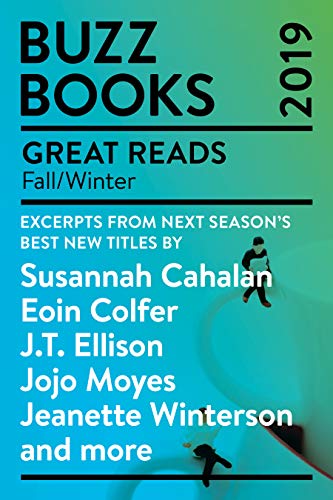 If you're a book lover and you've never heard of Buzz Books, you're in for such a treat. Twice a year, they compile the first twenty pages of the forty books they think are going to be the big best sellers in the coming season. It's totally free and you can download it instantly on Amazon. It's a chance for book nerds to get a sneak peek at books that aren't even out yet.
Like mine, for instance. My book doesn't come out until February 25, 2020, but you can read the first twenty pages today in the Buzz Books publication.
You can also, as of yesterday, officially place your pre-order for the Kindle version. I assume there will also be an option to preorder a hard copy some time soon, so if you'd rather wait for that, watch this space (or sign up for my newsletter) and I'll let you know when it's live.
As a quick side note, the cover image here is a placeholder. The actual cover art for 142 Ostriches isn't completed yet. In my publisher's defense, my pub date is over nine months out still. Plenty of time for cover art, but Buzz Books needed something to picture here, so… random-craft-fair-feathers it is. I'll be doing an official cover reveal here on the website once I have the actual art in hand.
In many ways, it's hard to believe I'm finally going through the motions of traditional publishing. To see my book stacked up there on the Buzz Books website, next to so many amazing authors, is such a privilege. Thank you to all my readers out there, who have been with me on this journey. Blogging along with you all over the past many years has kept me going, and I can't wait to share these final steps with you.
Cheers!