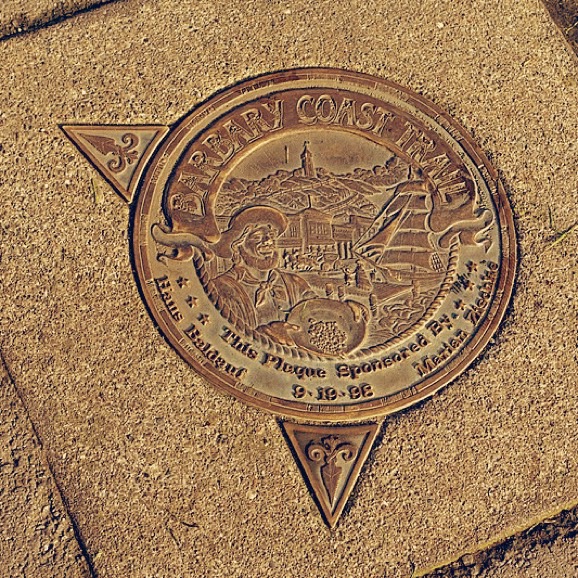 In the 1850s sailors arriving in San Francisco quickly abandoned their ships to seek their fortunes in the foothills. Captains desperate for deck hands would troll the raucous red-light district for unsuspecting young men, drink them under the table, load their unconscious bodies onboard and set sail in the middle of the night with their new "crew."
It was around this time that San Francisco was nicknamed the Barbary Coast, after the original Barbary Coast in Africa. At the time it was the only other place in the world where men were so regularly kidnapped onto ships.
These days the Barbary Coast is tourist central, complete with a self-guided walking tour, marked by 180 bronze medallions embedded in the sidewalks of the city. Following the 3.8 mile trail from 5th and Mission, along the city's original waterfront, toward Fisherman's Warf, gives a unique peek at San Francisco's history, including the Old Mint (once known as the Fort Knox of the West) and the Hyde Street Pier, where Highway 101 ended before the Golden Gate Bridge was built.
Trail guides and audio tours can be found online and are well worth the nominal fee. Check out StoryTrails.co for some great insider travel info.