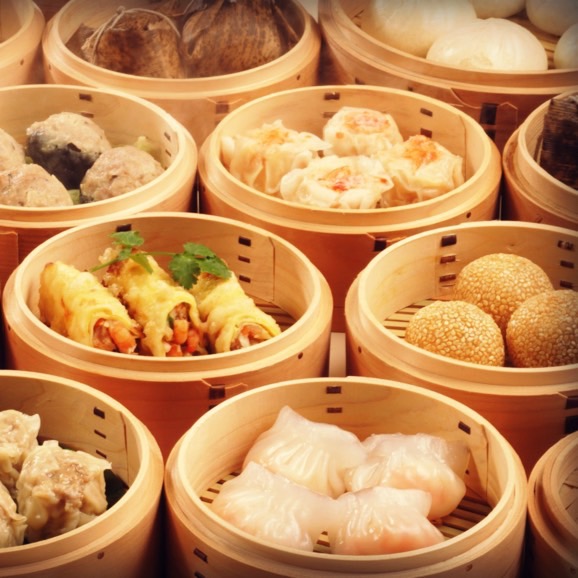 Locals know that the best way to enjoy a lunchtime, dim sum feast is with friends. The restaurants tend to be noisy and high energy, and the dishes are intended for sharing.
For the uninitiated, the first thing to know about dim sum is that there will be tea. Dim sum originated as a snack during the Chinese teatime tradition, but here in California the snacks have definitely come to dominate.
Some restaurants have rolling trays from which diners can select bamboo baskets, filled with the treat of their choice, simply by pointing. Other establishments will supply pencils and menus with check boxes for their customers to mark which dishes they want served up.
Generally dim sum meals progress from lighter, steamed dishes such as dumplings and pork buns, to more exotic items including chicken feet or shrimp wrapped in bean curd skin. Deep fried dishes like egg rolls tend to come near the end of the meal, just before a dessert of custard tart or mango pudding.
As a local tradition dating back to San Francisco's gold mining days, dim sum is a local experience definitely not to be missed.