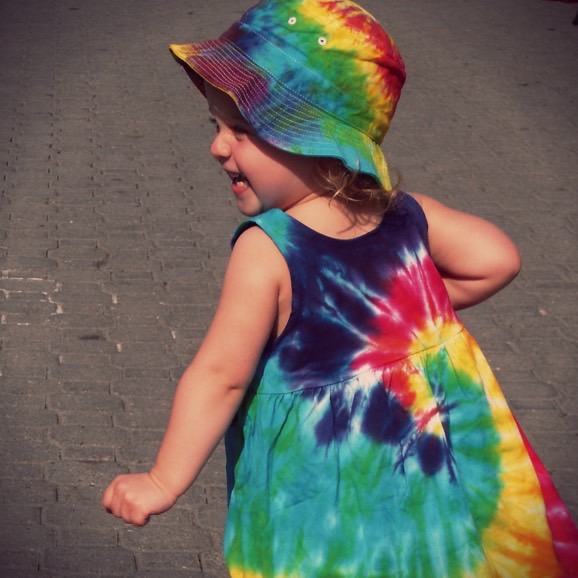 Though tie dying was hardly invented in San Francisco, it has become a standing symbol of the hippie mentality that flourished in the Northern California in the late 1960's.
A group called The Diggers, who prided themselves on being the anti-establishment of the anti-establishment crowd, set up a "free store" in the Haight-Ashbury district of San Francisco where people could get clothing and food at no cost.
To personalize the second-hand duds, as well as to declare themselves apart from mainstream society, hippies utilized dying techniques gleamed from India, Japan and Africa to color the clothing in elaborate, colorful designs.
One of the most famous practitioners of tie dying was Ann Thomas, also known as "Tie-Dye Annie." She was quoted in a 1970 issue of Time magazine as saying "It was the only way we had to give (the clothes) our own individual stamp of identity, as well as making them beautiful." 
Since then tie dye has come in and out of fashion, even falling into the hands of Oscar De La Renta whose tie dyed trench coat was displayed in the San Francisco's De Young Museum during the last half of 2010.