We're continuing the #52WeeksOfScrivener series today with an explanation of how to split and merge scenes.
Splitting Scenes
Splitting scenes is a handy little trick when you're working on a chapter and it starts to get really long and you realize, hey, this should probably be two chapters.
All you do is place your cursor where you want to split the chapter into two, go to Documents -> Split -> at Selection (shortcut Command K).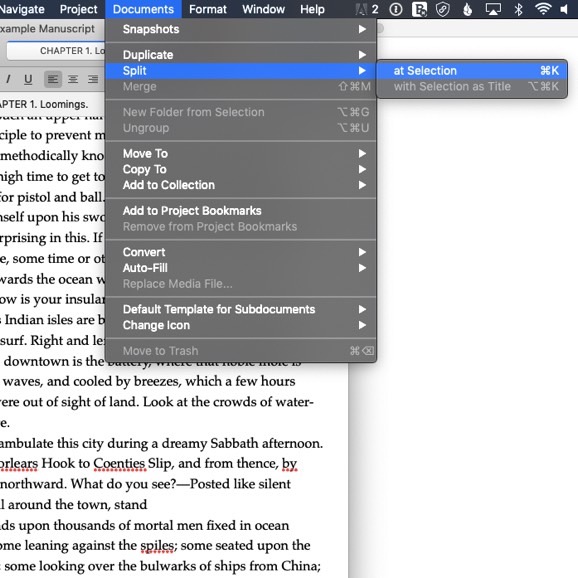 Scrivener will split the chapter into two and move everything below the split into a new chapter with the same name. At that point Scrivener highlights the title of the new chapter as a prompt for you to rename it. You don't have to, but it does help minimize confusion.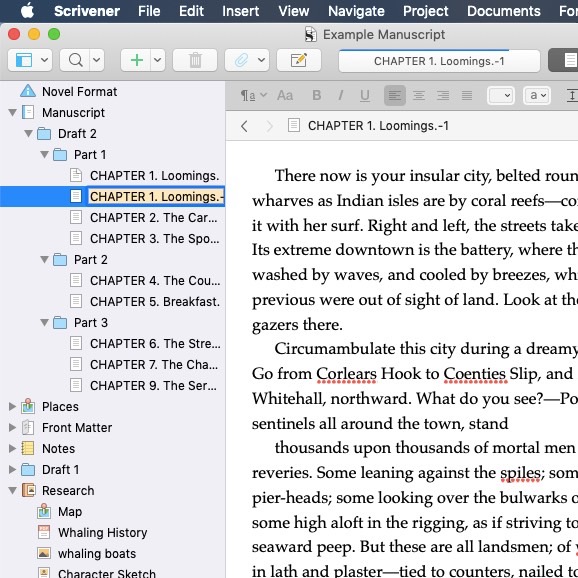 In this example I've named the new chapter 1b. Journey.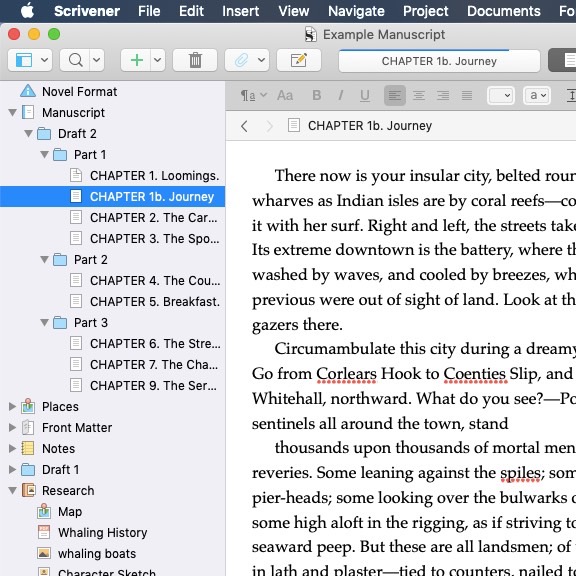 Merging Scenes
Now say you change your mind. These two chapters really should be just one. Just hold down the SHIFT key and click on the two chapters you want to merge. (TIP: they don't have to be consecutive – you can merge any two chapters.)
Then go to Documents -> Merge. And done.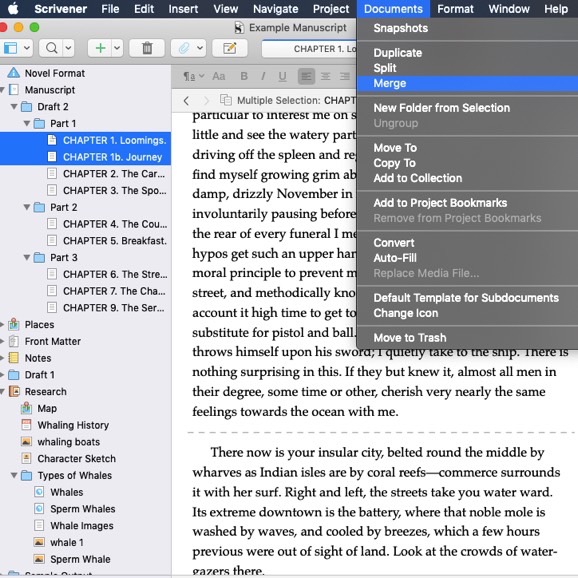 Scrivener will automatically label the conjoined chapters with the name of whichever chapter was higher up in your binder, but you can always double click it to rename it.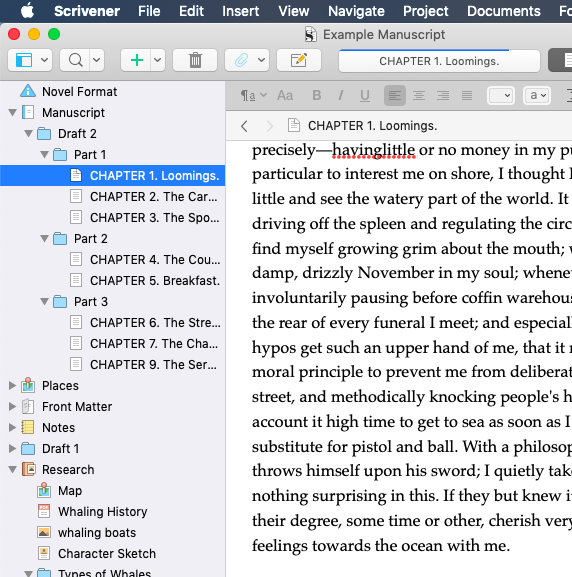 At that's it. Super handy.
Next Week
Next Monday we'll talk about keywords. Stay tuned, follow on Twitter with #52WeeksOfScrivener, or sign up for my newsletter to get a weekly digest of all my posts.