Last week in the #52WeeksOfScrivener series we talked about how to embed websites. Today I want to continue by exploring some of the other things we can do in the program's Research folder.
Find Your Research File
Pretty easy, this one. It's right here, in your binder.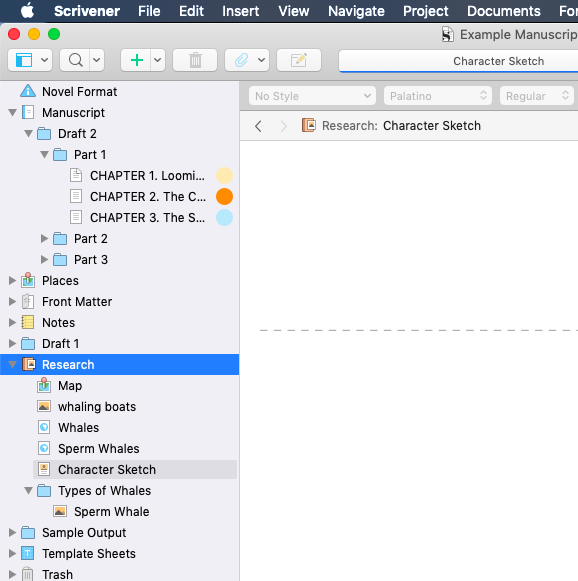 To add things to this file you can go to File -> Import, or just control click the folder itself as a short cut (I'm all for shortcuts).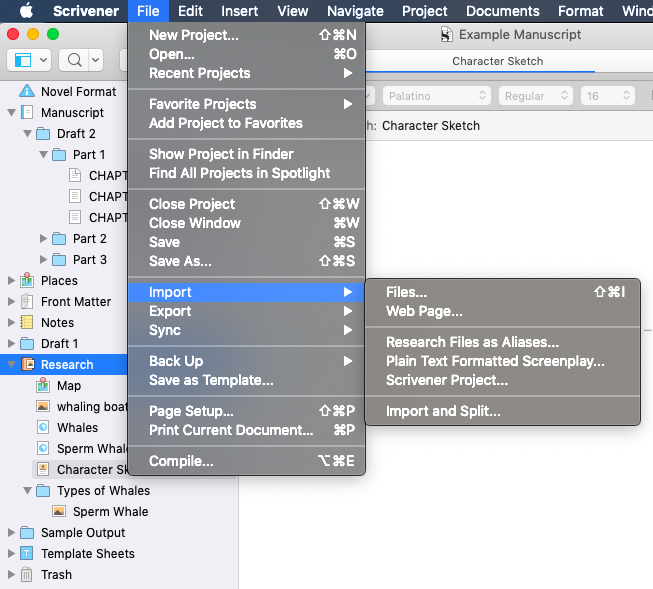 What Can You Add?
The better question is what can't you add. I mean, really.
WEBSITES. I wrote a post last week about how to embed a web page into your research folder. A recent OS glitch aside, this is super useful.
IMAGES. You can drag and drop images into your Research folder from your desktop (or any folder on your computer). Or Control Click -> Add -> Existing Files, then find and select an image from your hard drive.
Tip: You can create a text file and drag multiple images into that file so you can scroll through them all easily.
PDFs AND OTHER DOCUMENTS. The same way you added images, you can add pdfs and other documents from your computer.
A Few More Tips
1. You can drop links to your research into the draft of your WIP, or into the Notes section of the Inspector of a given chapter, so that you have the information right at your finger tips. Again, I wrote about that pretty extensively last week, so check out that post for details on how to play around with it.
2. You can change the icon that displays beside any bit of research. Just control click the item you want to change, go to Change Icon, and take your pick.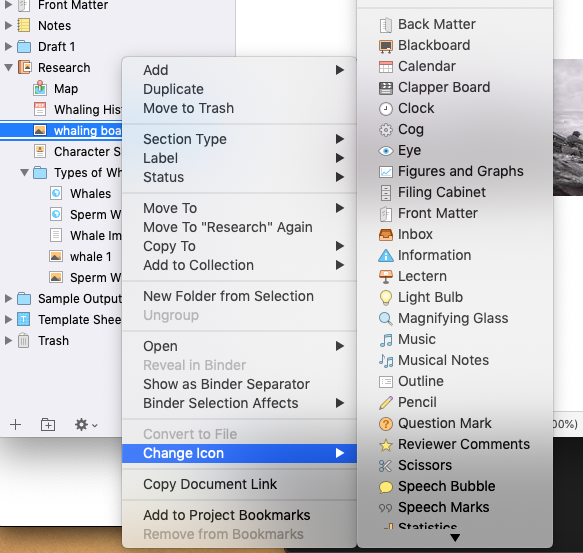 3. If you click on your Research folder and then click the button for the corkbaord view (upward facing red arrow below), you can see all of your items displayed together. Whichever one you click on will display in the window on the right there, in the Inspector Notes section.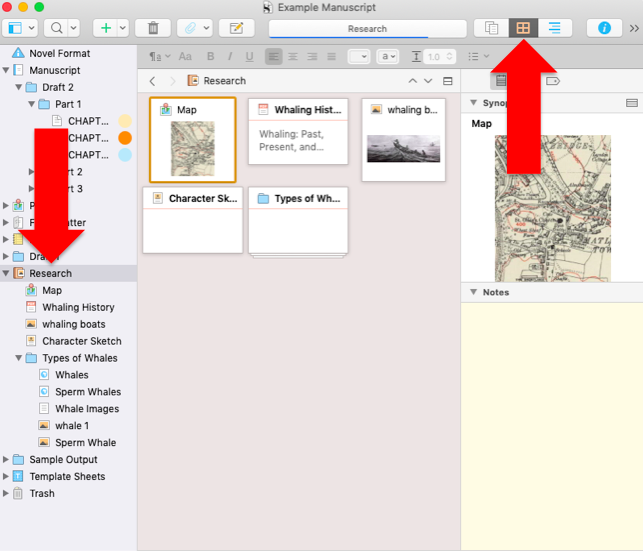 4. You can create subfolders inside your Research folder to group your research items by topic, character, chapter or whatever way works best for you. Note that the corkboard view works the same for a subfolder as it does for the main Research folder.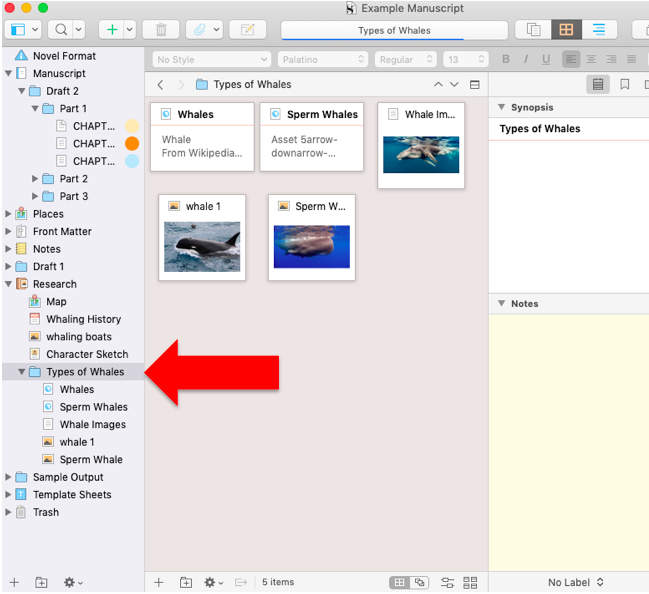 And that's everything I have to say about storing research in Scrivener. If I missed anything, please feel free to leave a note in the comments below.
Next Week
Next Monday, in honor of NaNoWriMo, I'll share 4 little tricks that make trying to write 50,000 words in a month just a little bit easier. Stay tuned, follow on Twitter with #52WeeksOfScrivener, or sign up for my newsletter to get a weekly digest of all my posts.