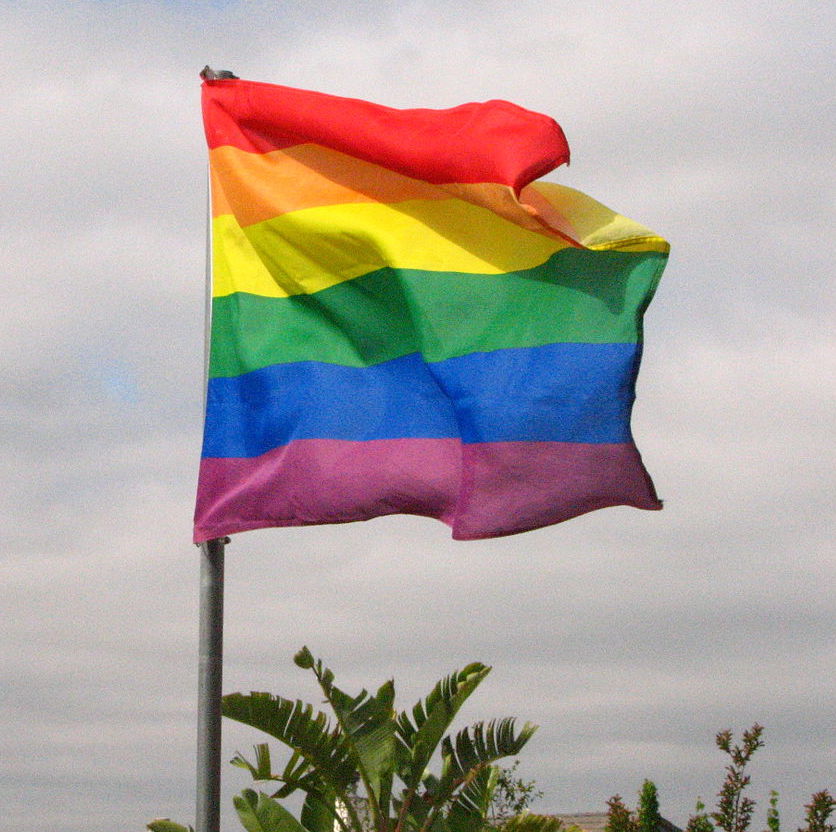 Sometimes called the pride flag or gay pride flag, the rainbow flag has been a symbol of gay rights in San Francisco since it was first used as such by artist and activist Gilbert Baker in 1978.
Originally Baker used eight colors for the rainbow flag to symbolize diversity in the LGBT community; pink, red, orange, yellow, green, blue, indigo, and violet. But when it came time to mass-produce the banner, hot pink dye was not yet available commercially, so the flag was reduced to seven stripes.
Local legend says the indigo stripe was removed so that demonstrators could carry three stripes down each side of the street during a parade commemorating the city's first openly gay supervisor Harvey Milk after his assassination in November 1978.
The resulting six-stripe rainbow flag is now recognized by the International Congress of Flag Makers. Every June, San Francisco celebrates pride month, hosting the largest pride celebration and parade in the nation. Though the flag is present year round, during June the colors fly from every lamppost and window from Embarcadero to 19th Avenue.