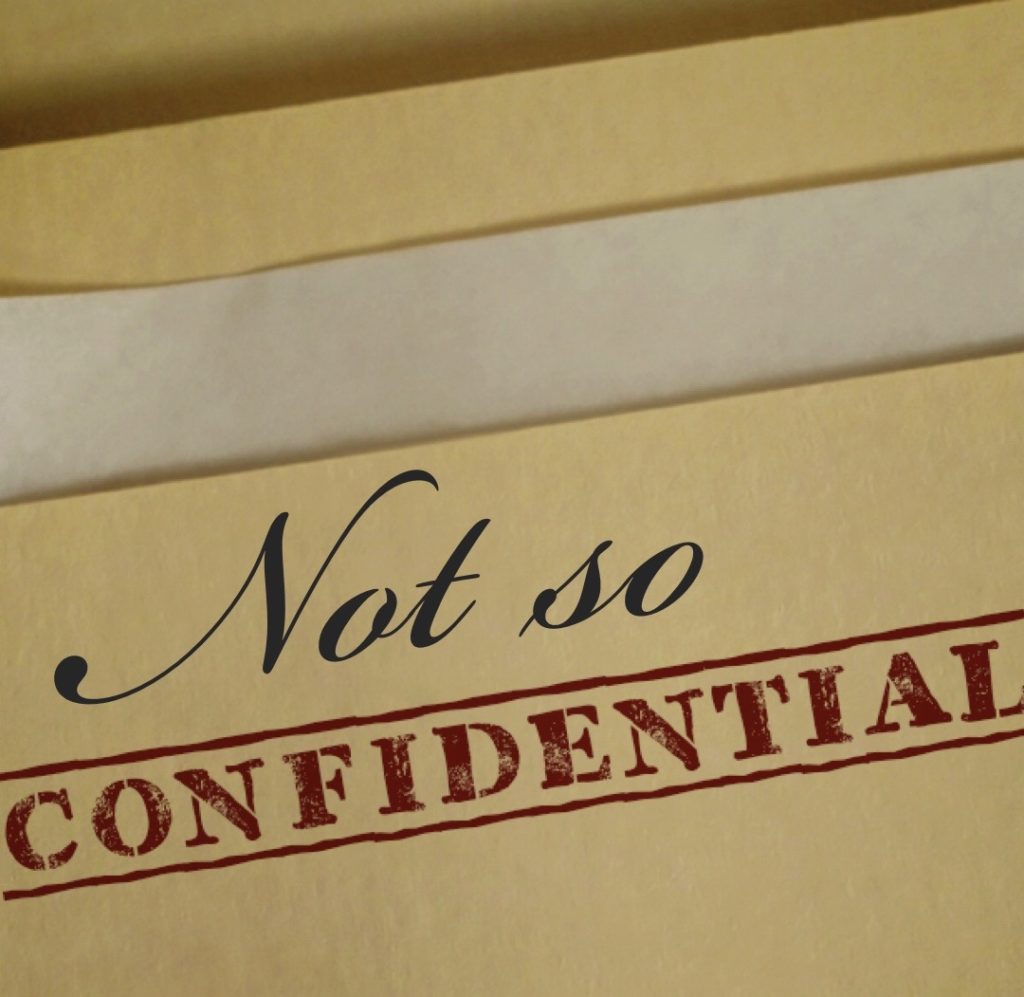 I finished the final draft of my manuscript for 142 Ostriches in January of 2018. At that point, I blogged a lot about everything I was prepping to query agents, but I was nervous about sharing too many details. I just didn't know what to expect, and it was the first time I was really putting the work out into the world. I played it close to the vest.
But last week a Twitter friend, M.K. Beker, asked if I would be willing to share all the material I compiled for my query. It seemed like a fun thing to do, and I can see how it might be helpful to writers getting ready to do their own queries, so here it goes.
This is the letter I wrote to the man who is now my agent (I've added numbered notes to comment where it seemed like there were details to add):
Hello, Mr. Gotler,

We met years ago, when I was a student of Gina Nahai's (1). I came in to your office to discuss the novel I was working on and you gave me some great advice on the story. You said that, when it was ready, I should send you the first three pages (2). Well, the time has finally come.  


142 Ostriches follows 22-year-old Tallulah Jones, who wants nothing more than to escape her life as a hired hand on the family's ostrich ranch in the Mojave Desert. But when her grandmother dies under questionable circumstances, Tallulah finds herself the sole heir of the business just days before the birds mysteriously stop laying eggs. Guarding the secret of the suddenly barren birds, Tallulah endeavors to force through a sale of the ranch, a task that is only complicated when her extended family descends, threatening her ambitions and eventually her life. With no options left, Tallulah must pull her head out of the sand and face the 50-year legacy of a family in turmoil: the reality of her grandmother's almost certain suicide, her mother's alcoholism, her uncle's covetous anger, and the 142 ostriches whose lives are in her hands. (3)

At roughly 85,000 words, 142 Ostriches is upmarket fiction with an almost entirely female cast of characters. It's Daniel Woodrell's Winter's Bone meets Aryn Kyle's The God of Animals. (4)

While working towards my master's degree in writing at USC, I studied under Janet Fitch who continues to be a mentor. (5) I have also worked with Rick Moody at the Summer Writers Institute at Skidmore, and Mark Sarvas at UCLA Extension. My short stories have been published in F(r)iction, The Santa Clara Reivew, TrippleQuick Fiction, and more. My blog was recently listed by Writer's Digest as one of the 101 Best Websites for Writers. (6) 

The first three pages of my manuscript are below. I hope you enjoy them and look forward to hearing from you.

Sincerely,
April
I first met my now-agent in 2009 when he came to speak to a class I was taking as part of my Masters Program at USC. Wrote a blog post about that back when it happened.
Three pages was him being generous. He said he usually knows after the first two pages if he's interested. Wrote a post about that too.
I labored long and hard over this paragraph. In this post I share the iterations it went through and why I kept editing even after I thought it was good enough.
I'm pretty proud of these comps. They are well-regarded novels, and the first was made into a movie that won Jennifer Lawrence an Oscar. So I was comparing my story to two that were successful, but not so successful as to be unrealistic comps. Also, my book really is reminiscent of them both.
My now-agent repped Janet's first book, so I knew dropping her name would get his attention.
I honestly don't think these last few statements mattered, but hey, you're supposed to toot your own horn here, and those were the toots I had to give.
The following day I got this email:
Can I see the entire manuscript? Thanks. Joel
So I sent it to him. Four days later he asked to rep me. Talk about dream scenarios.
You'll notice I didn't need an elevator pitch and he didn't ask for a one-page summary, but I had both ready.
The elevator pitch went something like this (and still does, whenever someone asks about my book):
It's the story of a young woman who inherits her grandmother's ostrich ranch in the Mojave Desert. When the family all comes to town for the funeral the skeletons come out of the closet. It's much more about the family, rather than the ostriches, but they're such weird birds, I just loved using them as a backdrop for a story about a struggling family.
It changes a shade or two every time I say it, depending on who I'm talking to, but that's basically what I say. And frankly, it makes me cringe. I never have found a one-liner I'm satisfied with.
Then there's the one-page synopsis I had all ready. I'll post it below. Here's how I drafted it. If you haven't read the book, be warned, there are spoilers, because from what I've read, your one-pager should tell the ending.
So I was pretty well prepared. I had all the things you're supposed to have, and more importantly, I had all the things this agent in particular asked for. I addressed it to him personally, I had a good reason why I was emailing him and not some other agent.
If folks out there have questions about any of this, go ahead and leave them in the comments below.
Here is the one-pager. SPOILERS BELOW. If you haven't yet read the book, I humbly suggest you stop now and buy a copy.
You've been warned.
22-year-old TALLULAH JONES wants nothing more than to escape her life on the family's ostrich ranch in the Mojave Desert. But three weeks before she is scheduled to leave, her grandmother dies in a head-on collision. Tallulah inherits everything. Though she has no proof, she suspects that her grandmother's death was actually a suicide, a final effort to trap Tallulah in the family business. Unwilling to accept this fate, Tallulah resolves to sell the ranch to her biggest competitor.

Her plans to sell are almost immediately endangered when the ostriches stop laying eggs. The vet finds nothing physically wrong, but the sale will not happen if the birds are unable to reproduce. Desperate to sell, Tallulah guards the secret of the suddenly barren birds by moving long-refrigerated eggs to the incubator, hoping to pass them off as viable.

Her efforts to wrap things up on the ranch are threatened further when her family descends on the property for her grandmother's funeral. Last to show is Tallulah's mother, whom she hasn't seen in eleven years. Tallulah is reminded why her grandmother brought her to the ranch in the first place. Mom is an alcoholic and a flake. 

Tallulah's uncle, angry at being passed over for the inheritance, relapses into old patterns and disappears on what all expect is a meth-fueled bender. No one hears from him until the morning he steals one of the ostriches. Tallulah, shotgun in hand, tracks her uncle deep into the desert and confronts him. Seething and drug-addled he attacks her. In the ensuing struggle, Tallulah shoots off two of his fingers. 

The implications pressing in on her, Tallulah delays reporting the incident, and instead seeks distraction with her on-again-off-again boyfriend. Frustrated at his marginal role in her life, he calls Tallulah out for refusing to see the reality of her situation. Tallulah is shocked to realize that she, like all the women in her family, willfully ignores unpleasant truths at the expense of her future. Horrified that she has become the very thing she has so long resented, Tallulah takes a first step towards addressing life head on and turns herself in to the Sheriff. Her uncle is found by the authorities, unconscious in a pool of his own blood. After a night in jail, Tallulah is released on her own recognizance. 

Tallulah returns to the ranch only to find her competitor's property inspector making his final notes. Her ruse has worked. The sale will go through, but the victory feels hollow.

Driven to sleepless wandering about the property, Tallulah finds a fresh egg. But her elation vanishes when her uncle's truck plows through the corral fence. He chases her down with a pair of clippers, looking to remove two of her fingers as vengeance. As they struggle, his cigarette drops in a pile of hay setting the barn ablaze. In the flicker of firelight her uncle holds her down as he cuts off her pinky. Just as he moves to take the second finger, a shovel crushes the back of his skull, killing him. Tallulah scrambles away to see her mother, shovel in hand. Tallulah is rushed to the hospital. 

The next day back at the ranch, Tallulah finds more eggs. She understands now that she has the chance to do what her mother and grandmother never did – to accept the blessings and burdens of life as they come. Her head finally out of the sand, Tallulah sees the beauty of her desert home and decides not to sell.  She will stay and build a life caring for those she loves, including the 142 ostriches whose lives are in her hands.