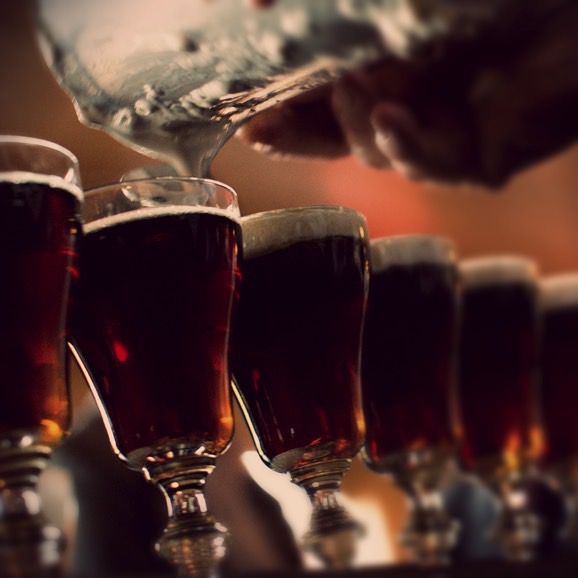 In honor of the upcoming St. Patricks Day, we're exploring the history of Irish Coffee in San Francisco…
Legend has it that in 1952 Jack Koeppler, then owner of the Buena Vista restaurant in San Francisco, decided to reproduce a whiskey drink that Pulitzer Prize-winning writer Stanton Delaplane (1907-1988) had tasted in Ireland years before.
The basic concept was a coffee and whiskey mixture with a cream layer floated on top, but Koeppler insisted that it be just right. After many sleepless, drunken nights they hit upon the perfect combination.
The official recipe, still in use today throughout the country, was four parts hot coffee and two parts Irish whiskey stirred with two sugar cubes. Then one and one half parts lightly whipped cream was delicately floated on top of the drink.
It quickly became a hit, and the Buena Vista has since served up an average of 2,000 cups of Irish Coffee EVERY DAY. And in case that wasn't enough, in 2008 they set the record for making the world's largest Irish Coffee.
In a specially made glass they mixed 10 litters of Tullamore Dew Irish whiskey, four pounds of sugar, ten gallons of coffee, and topped it off with two gallons of lightly whipped cream. By all accounts, it was delicious.