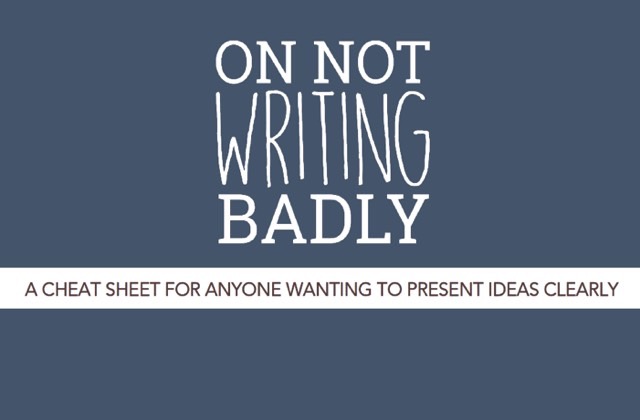 A while back, I wrote a post about my experiences teaching writing to a team of engineers. The class reminded me just how many smart, capable people out there simply haven't had a grammar review in a couple decades and it inspired me to create a downloadable grammar review for anyone looking to brush up on their core writing skills.
I am super excited to announce that, as of today, it's done! Just fill out my simple request form and get your free copy instantly. You can use it yourself, or slip it under a colleague's door as a sort of anonymous tip that their writing could use a little polish. I would advise not handing it directly to your boss, but you know, that's your call.
About the Title
In 2013, a writer named Ben Yagoda wrote an article in The Wall Street Journal in which he lamented his students' efforts to write beautifully. He was frustrated by florid prose that said nothing, and he responded: "I propose a more modest aim: not writing badly."
So there you have it. Good grammar for clear communication.
Grammar Review
Here's a brief outline of what's included:
Abbreviations
Formatting Numbers
Commonly Misused Words
Basic Punctuation
Sentence Structure
You can always search this website for the word "grammar" and find all the posts I've put together on these topics. Or I can send you a pretty, formatted version of the guide that you can print out and pass around the office. Just click here.
I hope you find it helpful. Enjoy!