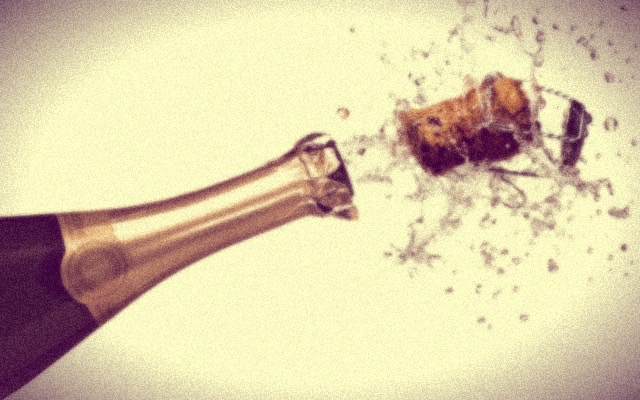 I have been holding out on you, dear readers. For almost two months now I've been dying to tell you the news, but I didn't want to jinx anything. I'm superstitious like that. But the paperwork has been signed, it's all official. My manuscript was purchased and will be published by Kensington Publishing.
Shortly after the offer was made, I had my first phone conversation with my editor, Kensington Editor-In-Chief John Scognamiglio, and he explained how he feels my book should be released in the spring, and since they already have their spring slate for 2019, my book will be coming out in the first half of 2020. It feels like FOREVER away, but I know the time will pass quickly. And there are benefits to having such a long lead time. For one, my second book should be well on its way by the time the first one comes out, which will be fun.
Another plus is that I have plenty of time to prepare for promoting the book. Already I've spent a fair amount of time working on the six-page marketing questionnaire sent to me by my editor. It asks everything from "Who do you think will buy your book?" to "Are you a regular contributor to any magazines or newspapers?" It's a surprising amount of work, and I'm only just getting started.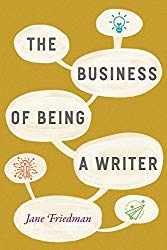 Right after I jumped into the questionnaire, I saw that Jane Friedman recently published a new book called The Business of Being a Writer. She's one of the few writing/publishing experts I pay close attention to because she always cuts to the chase and seems to know what it is I'm hoping to learn. So I bought her book. And it totally delivered, so I gotta give it a plug here.
Not only does the book walk through contracts in a way that really helped me understand what I was looking at, she also talks about how royalties break down, how to build a platform and network to promote yourself, and what to expect overall when one is trying to build a career as a writer. Definitely worth a read.
Anyway, next step for me is to get an author headshot. Ug. I kind of wish I could just stick with the image I use on everything already, but it's getting pretty old, and it's only going to be older by the time the books comes out, so I'm biting the bullet and getting it done tomorrow. So tonight is all about the beauty rest… I even got my nails done. I'll share my favorites in an upcoming post and get your thoughts.
I'm sure there will be much more to say about all this publishing stuff as time goes on, but for now I'm too busy celebrating to write much more. Cheers!