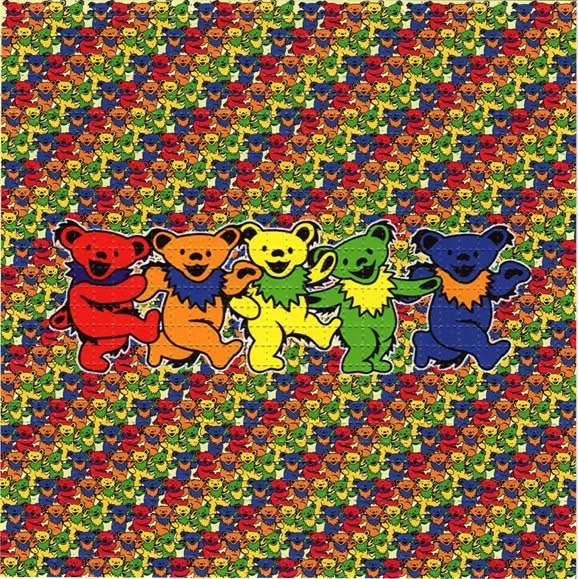 The Dead Bears, as they are often called, seem to lie in wait all over northern California. Keep an eye out and you will see them, alone or in their congo line, frolicking along the back windows of cars, proudly displayed on clothing, even painted on the sides of buildings.
The multi-colored bears were first drawn by Bob Thomas as part of the back cover for the album History of the Grateful Dead, Volume One (Bear's Choice).
Owsley "Bear" Stanley was the soundman for the Grateful Dead for many years, as they got their start playing in such venues as Magoo's Pizza in suburban Menlo Park.
In his spare time, Stanley became the first person to produce large quantities of LSD. It is estimated that he cooked up over 5 million hits of acid in the mid 1960's which were distributed (often for free) as a part of the hippie movement in the Haight-Ashbury district. Before the colorful dancing bears appeared on the back cover of the Grateful Dead album, they were stamped on the sheets of blotter acid that came out of Stanley's kitchen.
In regards to their dancing, Stanley has said "…the bears on the album cover are not really 'dancing.' I don't know why people think they are, their positions are quite obviously those of a high-stepping march."
---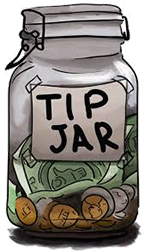 I hope you enjoyed this piece and learned a little something. If you found the content valuable, tips are hugely appreciated.