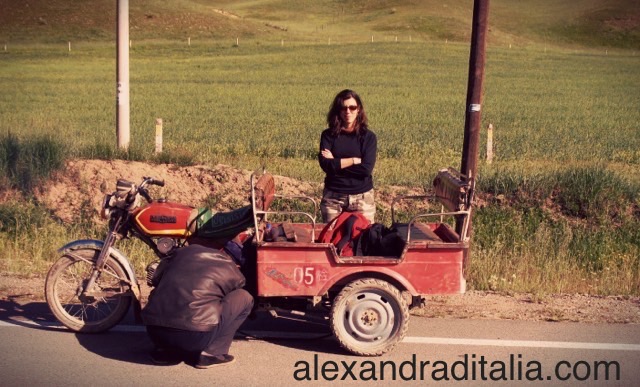 In the many years that I've been blogging, I have had more than a couple discussions with other writers about why (and in fact if) blogging matters.
Why Blogging Matters
Yes, you hear all the time about how writers need to build up their platforms, blah, blah, blah. From what I've observed, if you start a blog to build your platform, you'll last about a month. But, if you love writing (and if you're reading this, I'm going to assume you do), consider that your blog is a venue for you, by you. How cool is that? 
And if you share your writing on a regular basis, magical things start to happen. For some, it's a serialized story that turns into a book deal. For others, like myself, blogging can bring in freelance clients. And if you're my friend Alexandra D'Italia, it can take you around the world. I'm not even being hyperbolic.
A Bit of Magic
I had coffee with Alexandra the other day and she told me about how the travel writing she does caught the attention of a friend of a friend of a friend from Malawi. After a long stint in New York, this woman recently returned to Malawi to open a school, and she has invited Alex to come visit for a month next summer to write about the place.
To be clear, they're not paying her, but they are buying her a plane ticket, putting a roof over her head, and feeding her. They simply want to have some narrative documentation of the work they're doing, and because they loved her serialized writing, they asked her to come be the one to writer their story. An amazing, free adventure that came to her because she blogs.
Start Blogging
So I'm putting a big fat check mark on the "yes" side of the ongoing debate of whether blogging matters. In fact, I'm going a step further to say that, just like any form of expression, whether it matters or not is not the point. Just find something you love to write about and get started. If you keep at it long enough, magical things will happen.
Have you conjured any magic with your blog? I'd love to hear what came your way and how.