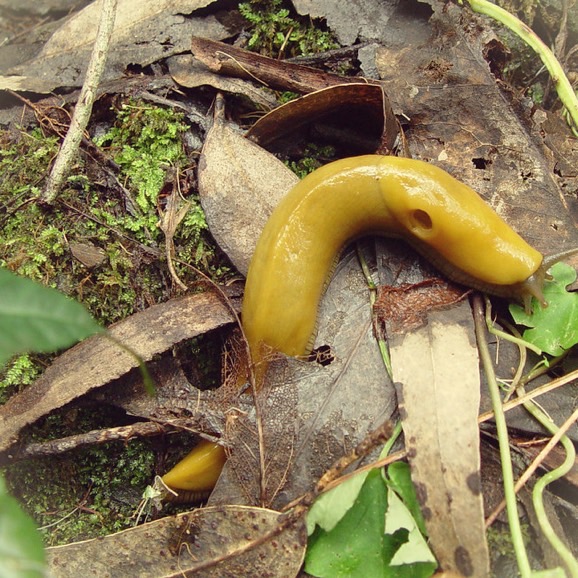 Banana slugs are slimy, shell-less mollusks that can grow to be longer than nine inches and come in a variety of shades of yellow.
They are detritovores, consuming the fallen biomaterial on forest floors along the Pacific Coast but avoiding redwood seedlings. For this reason they are thought to be an important part of a healthy redwood forest environment.
As the official mascot of the athletes at the University of California at Santa Cruz, it stands (lays) as a comical rejection of what students saw as an overly competitive athletics culture at most universities. 
For many grade school children in Northern California, kissing a banana slug is a rite of passage.
Every August since 1968 Prairie Creek Redwoods State Park hosts the Banana Slug Derby to raise awareness of the many ways in which the slugs contribute to a healthy forest. It is one of the slowest competitions you're likely to find.