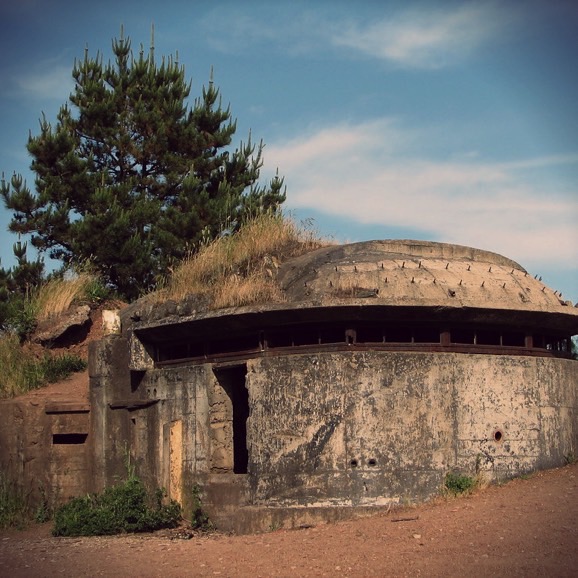 North of the Golden Gate, in the hills and wetlands stretching up along the coast, is a spattering of abandoned bunkers and secret tunnels dating back to 1893.
It was the end of the 19th century when William Endicott, the Secretary of War under President Cleveland, began a large-scale modernization of the country's coastal defenses.
The Endicott Period, as it came to be known, was signified by small, well-dispersed bunkers, outfitted with large defensive artillery. Though they are now abandoned, gratified and sometimes forgotten in the underbrush of the Marin Headlands, these bunkers were San Francisco Bay's main defense system for more than fifty years.
During WWII the guns and ammunition were relocated to support the war efforts abroad, and the bunkers never again saw active duty. When the land was transformed from a military space to a public space, the bunkers were boarded up, but not all visitors were deterred.
In the summer of 2011, local officials learned that locals had been sneaking into the abandoned subterranean structures for recreation. Before resealing the ventilation-shaft-turned-entryway they discovered graffiti dating all the way back to Nixon's presidency.