It official people… The cover art for "142 Ostriches" has been finalized.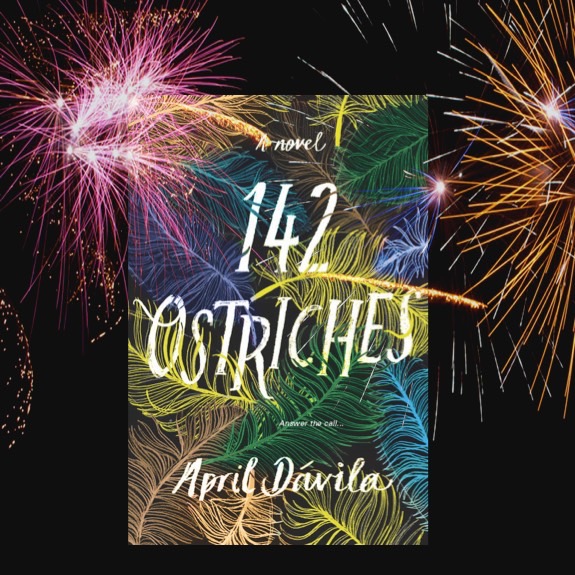 Are the fireworks too much? I'm just so excited. From the moment my manuscript sold I've been worried about what the cover would look like. No offense to the many (many) book covers featuring women staring off into the distance, but I really didn't want that for my book.
When the publisher asked me for input I spent a whole day putting together mock-ups (you'll notice an intentional lack of ladies gazing at the horizon). Pretty much all of my ideas were derivatives of novels I've loved. Gold star to the savvy reader who can name any of the books I copied my ideas from:
To be clear, I didn't think any of these were GOOD. I just wanted the publisher to feature the birds. It's a pretty obvious theme. Thankfully, the artist hired by my publisher went an entirely different direction, while still managing to avoid any wistfully gazing women.
I love, love, love what they put together. It's soft, but the colors give it a bit of boldness. Even the font is great.
So keep an eye out for it come February. In fact, you can preorder it now and be sure to see it in your mailbox come pub date.
And thanks again to everyone who has followed along on this journey. It's been so fun to share it with you.