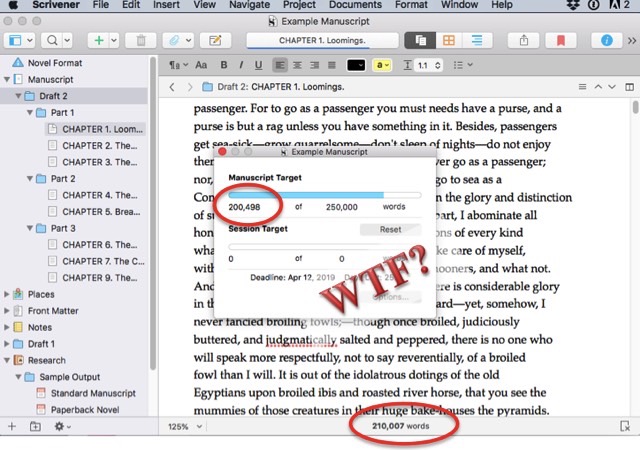 I'm a big fan of the word count tracker in Scrivener. In case you're unfamiliar, go to the Projects drop down menu, then click on Project Targets (shortcut: command shift T), and you get this handy little pop-up that helps you track how much you've written on any given day. Especially when I'm working toward a goal, I find the it super helpful. (FYI – you can also track progress in any given section of your project – check out my post on that by clicking here.)
But for some reason, the total word count listed in my word count tracker (the little pop-up window) never matches the word count at the bottom of the screen when I'm looking at the whole document. It's always bugged me. Which count is right? Because that's a 10,000 word difference…
Well I finally figured it out. When you're looking at the Word Tracker pop-up window, click the little button labeled "options." That gives you a second-level pop-up that looks like this.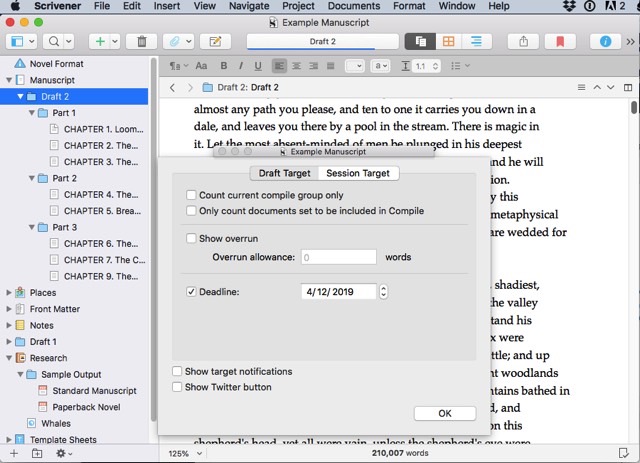 You have to make sure those top two check boxes are UNCHECKED. Then go ahead and click "okay." You may have to click around in the binder a little to get the changes to show.
Alternately, you can leave those two boxes checked and just make sure that your entire manuscript is included in the compile. What got my word counts all screwy was that, once upon a time, I compiled just a portion of my manuscript for printing and never went back to check those boxes again.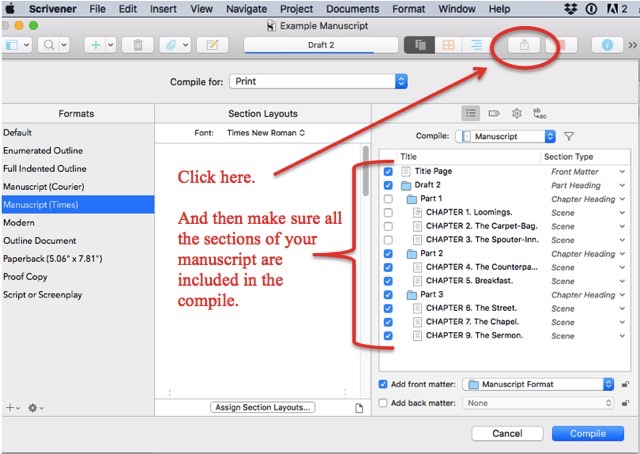 So there you have it. Just another little trick to help you use Scrivener like a boss.