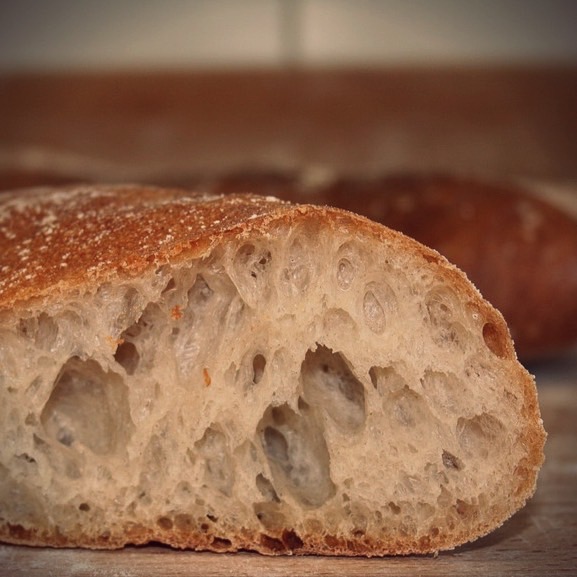 San Francisco sourdough bread, with its crisp golden crust and light tangy insides, is America's most famous sourdough.
Lore has it that similar bread simply cannot be concocted outside a fifty mile radius of the city. The magic ingredient of San Francisco sourdough is the mother dough, or starter. Aside from the starter, the only other ingredients are water, salt, and flour.
The mother dough contains a culture of Lactobacillus sanfranciscensis, a geographically specific bacteria which changes in response to ambient temperature, elevation and humidity. Move the mother dough, change the bread.
Bakeries just a mile apart from each other will have different mother dough, nurtured from the bakery's inception, with some dating back as far as 1849.
By 1854 there were 63 bakeries in San Francisco, supplying the miners with the bread as one of their main staples while out searching for riches. The San Francisco football team, the 49ers, paid homage to this history with their mascot, a rough and tumble prospector who received a new hat and a shave in 2006. His name is Sourdough Sam.