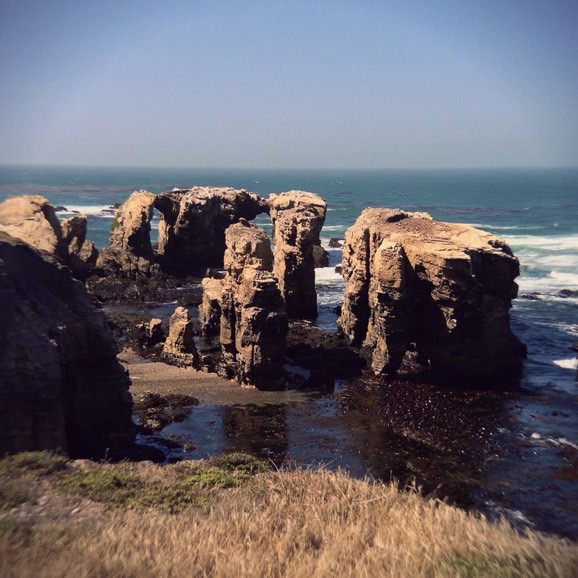 Due to the prevailing wind patterns of the North Pacific Ocean, waves from violent storms swoop down out of the Arctic Circle and pummel the Northern California coastline.
This continuous wave action whittles away at the coastal cliffs, creating pockets in the hard stone. Those pockets become caves, and those caves become tunnels. When the arching roof of a stone tunnel collapses it leaves behind pillars of rock called sea stacks.
South of Point Concepcion (near Santa Barbara) the California coastline juts at a hard diagonal to the southeast, shielding the southern coast from the harshest of the wave action, but in the north, this constant erosion has left the shoreline densely dotted with beautifully carved sea stacks.
Over 20,000 free standing rocks and small islands exist off the coast of Northern California, and are all part of the California Coastal National Monument – a 12 nautical mile strip of ocean running along the coast, that has been protected by Presidential decree since 2000.
Often hidden by thick fog, sea stacks are a vital part of Northern California's ecosystem, providing shelter for birds, critters and aquatic mammals.