I love doing research, particularly in person. Every time I drive off to some random place to soak it up and learn all the nitty gritty details I am suffused with this sense of adventure and gratitude for the privilege of calling this kind of thing work.
Last week I loaded the kids into the car and set off to take a tour of Northern California. I'm working on a story that spans a two hundred years and jumps all over the globe, but a significant portion takes place in California. Researching the chapters that take place here in LA is easy enough, but getting some quality time up north took some planning.
Research With Kids In Tow
When I say planning, I mostly mean figuring out how to do it with the kids with minimal griping. For instance, I saw on the map that we would be near Sutter's Mill (where gold was "first discovered" in California). My story has nothing to do with the gold rush, but I couldn't pass up the chance to take a gold panning lesson with the kids.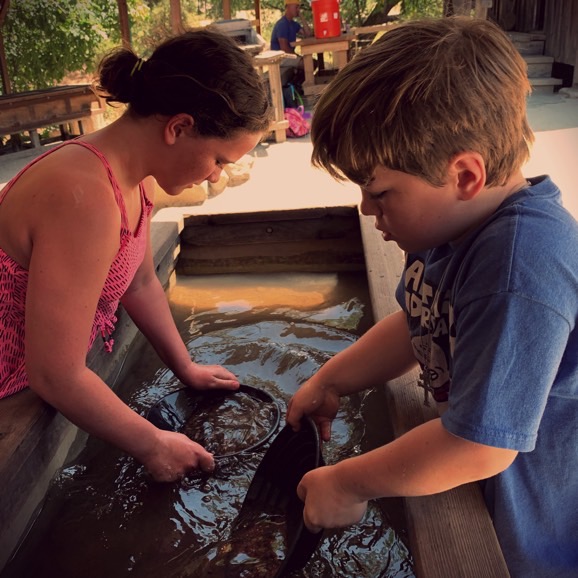 Super fun. We even found a few flecks of gold. (And yes, I asked, the flecks were seeded by the park. It was still fun.)
Getting Off The Grid
We stayed in a tipi I found on HipCamp. It was WAY off the highway so I could get a sense of what the wilderness feels like up there in the hills and the tipi got the kids excited. It also meant I didn't have to pack (or set up) a tent. So super easy.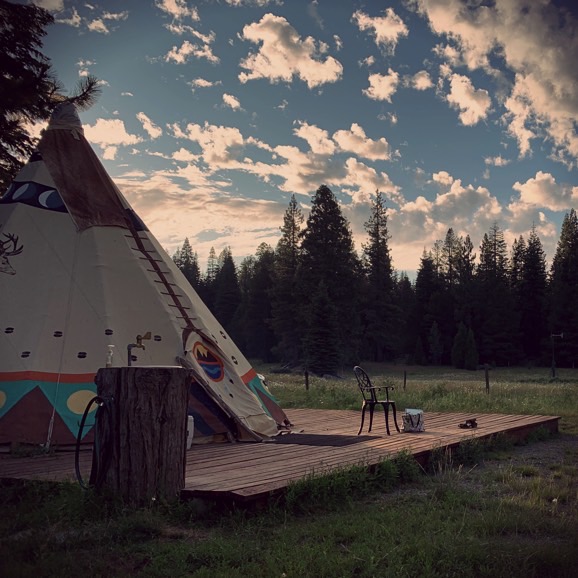 Here's what our GPS looked like on the drive up (as a city girl, this was a first for me):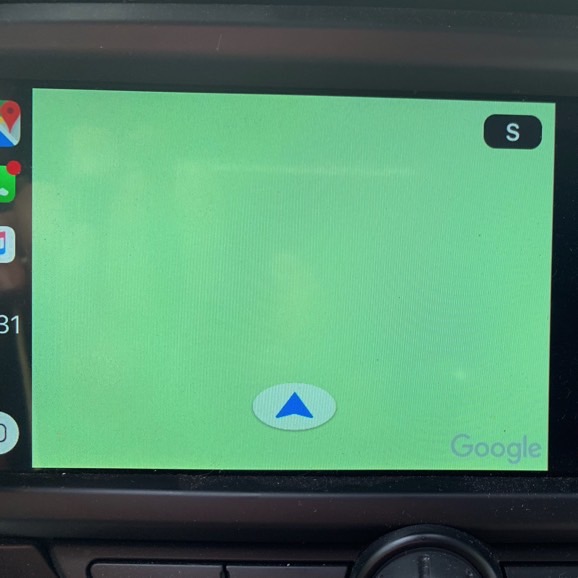 In the morning, we took a dip in the swimming hole down the road from our tipi. The kids didn't even know I was doing research, but in my head I was noting the sound of the water, the stillness of the trees, the feel of the riverbed rocks under my toes.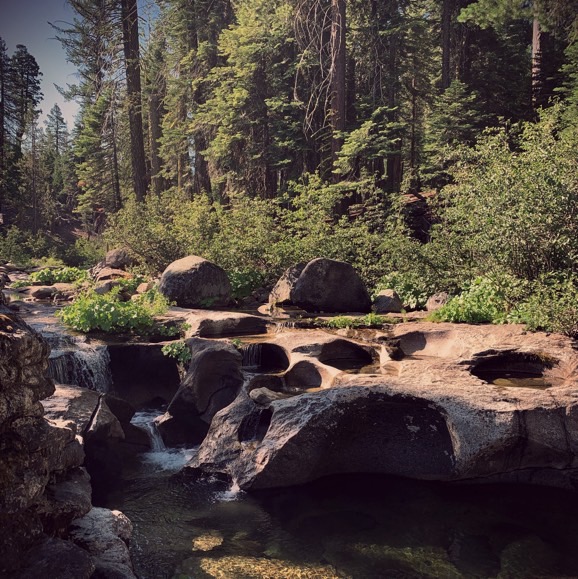 It was a wonderful trip on all accounts. And frankly, I'm excited to be done with the ostriches. Not that I don't still love the desert, but I spent so long working on my first book, I was ready for a change.
More To Come
And on that front, I'm actually in the process of applying for grants to do some traveling a little more afield for this story. Fingers crossed I can swing trips to Seattle and Spain in the next six months. Not sure how likely either of those research adventures are, but a girl can dream…
What's the farthest you've traveled for your writing? What's the most unusual place you've gone? These are some of my favorite stories…