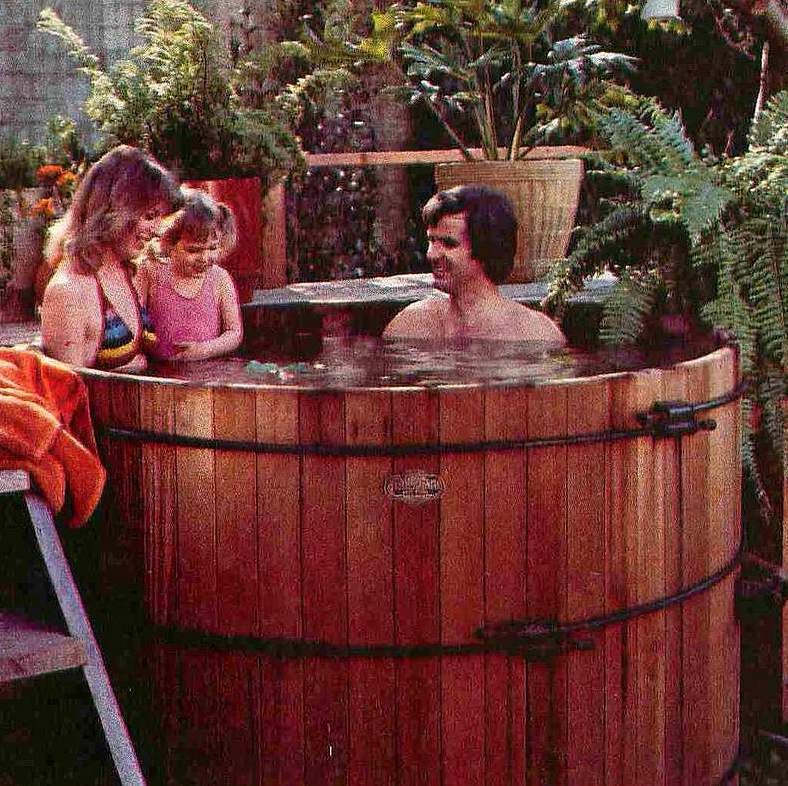 The tradition of soaking in hot water has been in place in the US for centuries, but was almost exclusively relegated to public spas centered around natural hot springs, such as those found in the small town of Calistoga, about 80 miles north of San Francisco.
It wasn't until the 1950s that enterprising Californians sought to bring the tradition home. Smoke-belching water heaters were connected to discarded wooden vats from local vineyards and the private hot tub was born.
Redwood's natural ability to withstand rot quickly made it a favorite building material. When the hippies flooded the region in the 60s the distinct style of redwood hot tubs was established as a deep, round, above-ground basin, usually rimmed by a wooden deck.
Most redwood hot tubs had simple wooden slat benches lining the interior circumference, but little else in the way of ornamentation. As private hot tubs found their way into homes across the county, most were built of fiberglass, which was decidedly less prone to leaking, but in Northern California a true soak takes place in good old fashion wood, and usually involves a glass of wine.