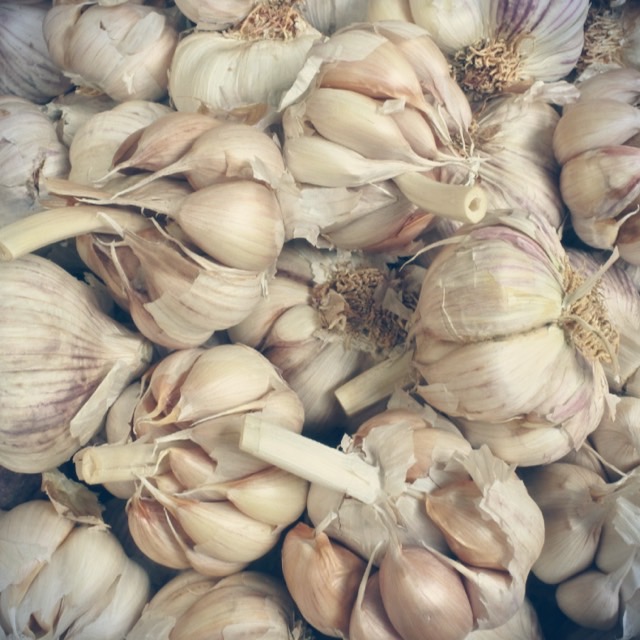 Driving through the town of Gilroy on highway 152, visitors will notice a strong, savory aroma wafting through the air – the distinct smell of the stinking rose.
In 1952, twenty-two year old Don Christopher devoted a 10-acre plot of land to the herb, introducing commercial production of the pant to a region where it quickly flourished.
Since then garlic cultivation on Christopher Ranch has grown to 5,000 acres producing 60 million pounds of garlic each year, but as an export crop, garlic truly found its home in the adjacent San Joaquin Valley. Fresno County alone produces 75% of the nation's garlic.
Widely known for its use as a culinary spice, Allium sativum is also known to have antibacterial, antiviral, and antifungal properties and is often said to help ward of cancers (not to mention vampires).
In honor of garlic's roots in the Central Coastal Region, Gilroy hosts the annual Gilroy Garlic Festival on the last full weekend in July. THIS WEEKEND, as it happens. Get out there and sample treats ranging from garlic fries to garlic cocktails as well as garlic ice cream and candies.