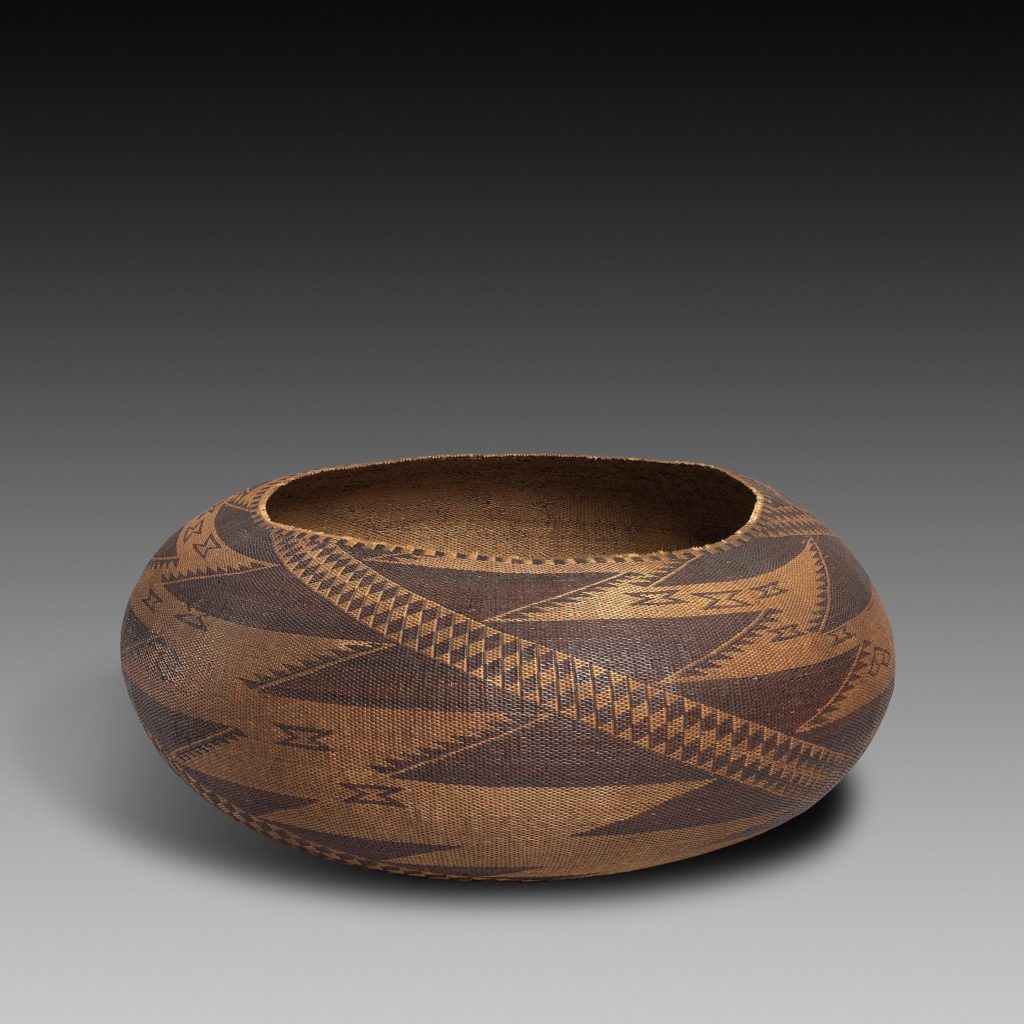 The art of basket weaving was perfected by the native people of Northern California over the course of 5,000 years, making it one of the oldest textile traditions in the world.
Most local basket makers utilized coiling or twining techniques that were simple enough in concept, but required years, if not decades of practice to perfect. Even the preliminary steps of material selection were based in know-how that was passed down through generations.
The tightly coiled baskets made of the locally abundant deergrass were excellent for food production. When soaked in water they swelled, making them waterproof, and they were durable enough to withstand the hot rocks that were used to cook acorn meal inside them.
In addition to cooking, baskets were used for serving, eating, harvesting, sifting acorn flour, storing food and water, even as hats and baby cradles.
The California State Parks Indian basket collection houses over 3,000 functional works of art that reflect the regional variations in Northern California basketry.
Though the tradition of basket weaving is an endangered art, there are still elders willing to teach their skills, and museums such as this one in Yosemite Valley often host demonstrations by native artists.