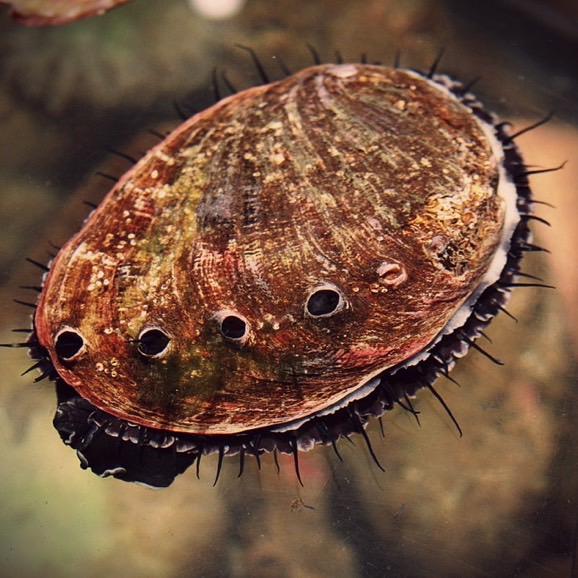 The abalone isn't much to look at in its natural state.
The exterior of their shells are brown and usually encrusted with marine vegetation, which helps the sea snail blend in to tidal rocks and crevices. It's what that dull exterior hides that makes these marine gastropods highly coveted trophies.
The interior of the abalone shell is an iridescent mother of pearl, protecting a store of meat that is a prized delicacy in Northern California.
Due to poaching, the abalone population in Northern California is falling, and collection of the animal is limited, allowed during certain months of the year. Geographically, it's only legal to pull them from the waters north of San Francisco bay and it's illegal to sell either the meat or the shell. So unless you have a friend who's an avid free diver, you've probably never had the pleasure of eating freshly cooked abalone.
You can spot the residence of an abalone diver in Northern California by the collection of shells on or around their homes.