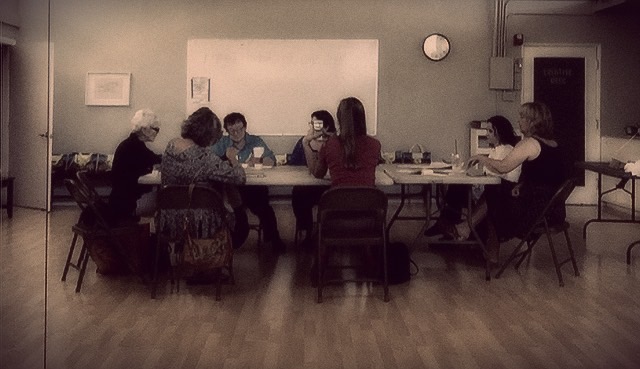 On Sunday, I attended a one-day writing seminar in my new home town of La Canada. Honestly, the location was the only reason I signed up. My mom was in town, and the timing wasn't great, but I'm on a bit of a mission to find a community of writers here and this seemed like an opportunity with some potential.
Funny enough, the person I most enjoyed getting to know was the instructor, Barbara Abercrombie, who doesn't actually live or work in La Canada at all. But her son and his family do, and she is considering making the move from the west side to our little town. It would be a big shift. If you don't live in southern California, it's difficult to understand that the east side and west side are actually very different places.
You might think, what's the big deal, it's all LA, right? But you'd be wrong. West siders have the beach, east siders have the mountains, and between us is a world of traffic that only a fool would traverse on a regular basis. In fact, I've met many people who simply say they don't cross Normandie, not for nobody, no how.
Anyhow, I'm getting off topic. Abercrombie usually teaches at UCLA Extension (on the west side). In fact, her teaching style reminds me a bit of my class with Mark Sarvas in the Extension program. She is very encouraging and diplomatic. She didn't let anyone commandeer the room, but still left space for kidding around. And the class size was perfect. There were only six students in the room.
The group that hosted Sunday's event is putting together another seminar for October 2. It would be awesome if we could get some east-side writers to represent and draw Ms. Abercrombie to our side of the city, if only for a day.
I can't find any information online for it yet, but stay tuned. I will be sure to post about it as it gets closer.