I don't usually post DIY stuff, but I just have to share this one because I'm feeling pretty proud of myself.
See, we've been trying to teach the kids about money. They get $1.50 a week for their chores. Fifty cents goes into savings, fifty cents goes into a charity fund, and they get to spend fifty cents however they want. The trouble is, having three banks is awkward. It takes up too much room on their shelves. We tried just putting envelopes in one of the banks, but that was weird too.
So I got to thinking, we need smaller banks that don't take up too much space on their bookshelves. Here's what I came up with: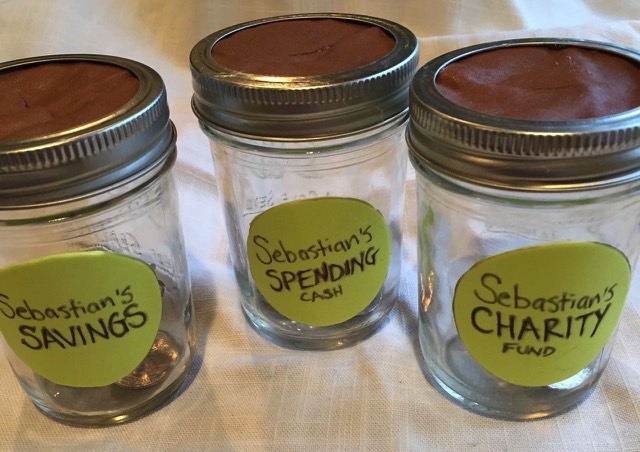 I wanted the kids to be able to drop the coins into each jar easily, prevent the coins from spilling when the jars are inevitably knocked over, and be able to remove the top when it came time to use the money inside. Here's how I did it.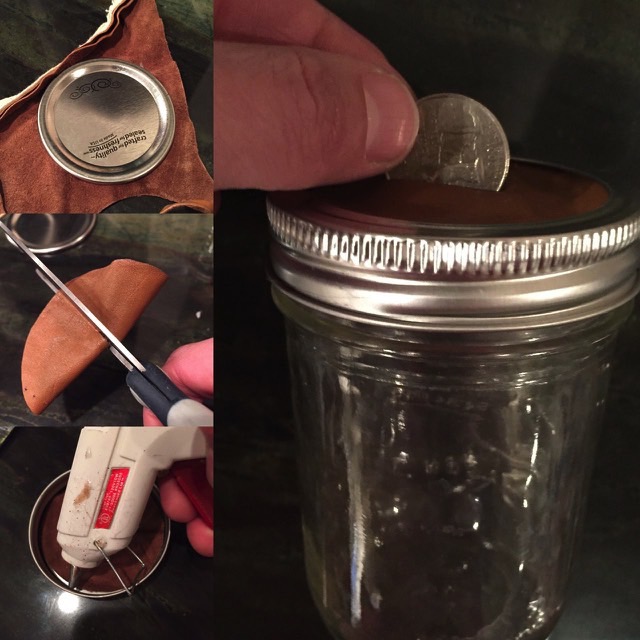 First, I found a few mason jars. We have a couple dozen mason jars kicking around because frankly, I find them tremendously useful for all kinds of things (remind me to tell you how they make dinner at a halloween party super easy).
Second, I found an old scrap of leather. I'm not sure why I had this lying around. I tend to hang onto things like that. I have a whole drawer full of crafty bits. I used the original top of the mason jar to trace circles on the leather then cut out the pieces.
Third, I folded the leather circle in half to cut a slit in it about the size of a quarter.
Fourth, I used my handy hot glue gun to glue the leather circle into the screw top of the mason jar.
Last, I used some contact paper to make little notes for the front saying which jar is for what.
Ta-da!
We now return you to your regularly scheduled programming.