For those of you who don't know me, let me begin today's post by saying that I am a big lover of Northern California. I grew up in Sonoma County, on the edge of wine country, and as soon as I got my driver's license I spent full days driving all over, exploring every deserted road and back country highway. I took my little CVCC hatch-back down roads it was really never meant to travel. I even recently wrote a book on Northern California for a travel series called Guide For the Eyes. With any luck that will be coming out soon.
Anyway, I love, love, love Northern California and this last weekend, I happened to be visiting family up there for Easter.
My next novel, which is coming along slowly but surely, opens in 1784 at the Mission San Carlos. So this last Saturday, while were within driving distance, Daniel and I loaded the kids into my in-law's minivan and made the hour and a half trip to see the place in person.
The thing that struck me immediately upon arrival was that the place is not a museum. I mean, it is, in many respects, but it is also an active place of worship. They were rehearsing their Easter services when we arrived and as we strolled around the grounds I was struck over and over by the fact that the place is nothing if not layer upon layer of history.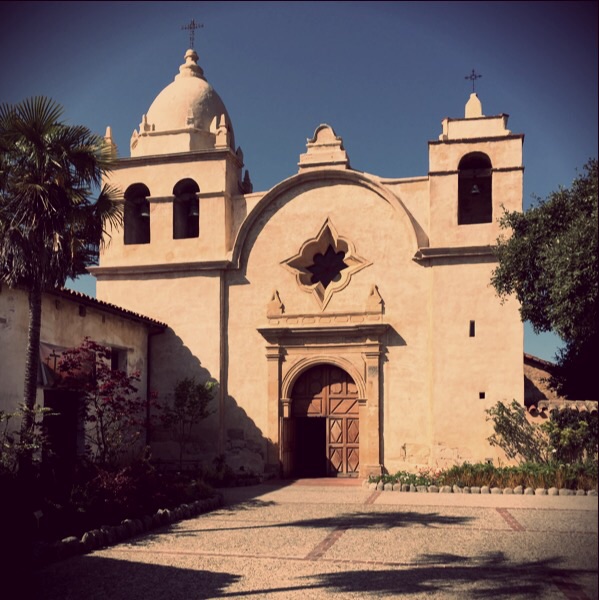 Chatting with a docent I learned that many of the walls are, deep underneath the white wash and layers of adobe, the original brick and rock of the first construction, but it's impossible to tell from looking how old any one thing is. I had been hoping to get a sense of what things would have been like back in the 1700's but it's just not that simple.
For instance, they have rebuilt Father Junipero Serra's living quarters, and in looking through the bars at the room, it is easy to believe that it looked much the same 200 years ago, but just outside the door is the entrance to the gift shop – presumably NOT there in Serra's time.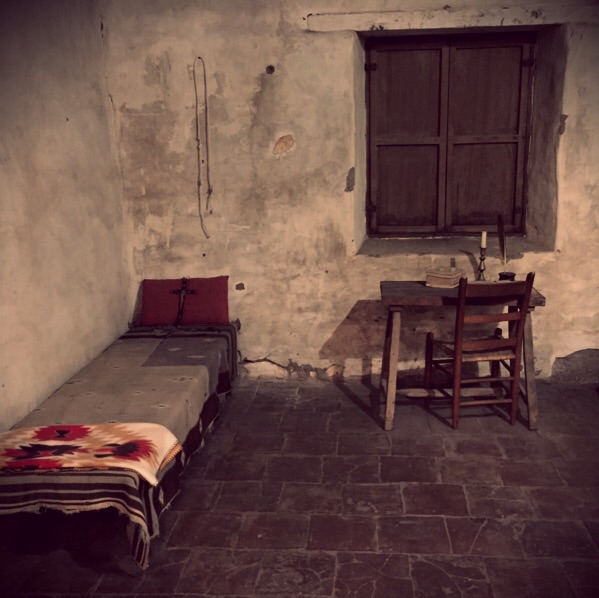 The square the mission is built around has a cross erected where the church was officially first founded, so you know you're standing on a spot of deep historical significance, but is that the same cross that appears in the old drawings? Does a wooden cross stand for hundreds of years? Or is it replaced as it degenerates over time?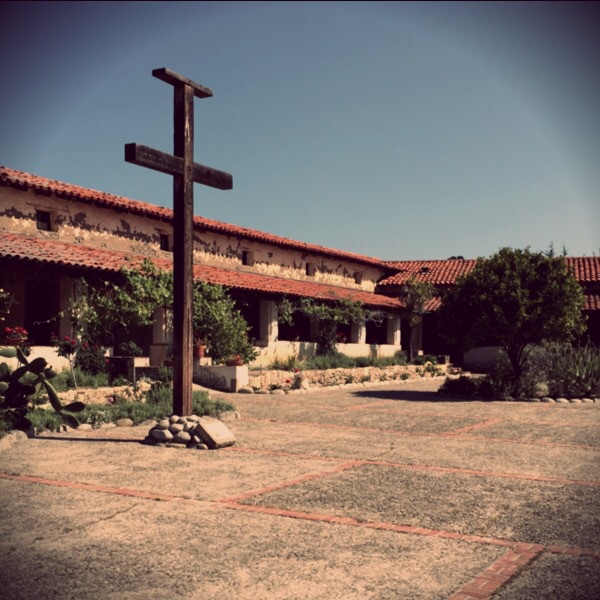 There is a tiny little graveyard that was created in memory of the native people who lived and died at the mission, but nowhere on the signage for this lovely little site, with its twenty or so graves, do they mention the hundreds of Native Americans who actually died at the mission. There is likewise very little mention of the exceedingly hard lives they lived under the leadership of the church. I've been doing a lot of research on the topic and I always have to check my sources, as I have noticed significant differences in reports made by those sympathetic to the church, and those seeking to relay an accurate historical rendering of events.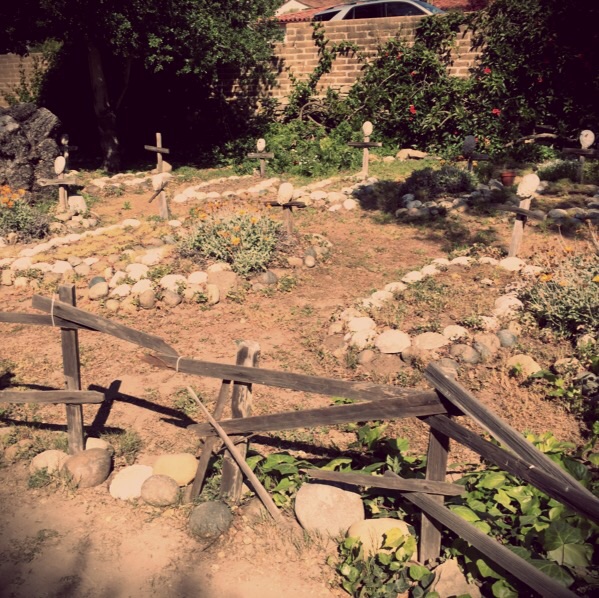 When we left the mission, we drove down to the ocean. I wanted to see what the coast line looked like right there. I have read many accounts of where and how ships would set anchor, and I wanted to get a sense of what it would have been like to arrive in the bay, see the short beach leading to twenty-foot cliffs and the rolling hills beyond. What a thing that must have been.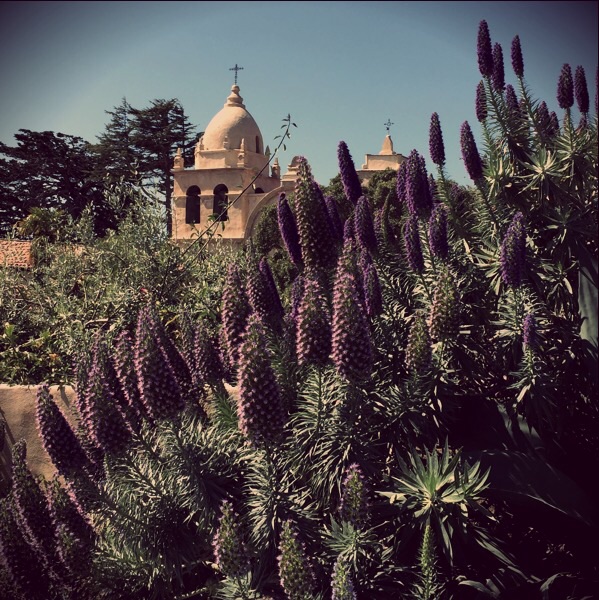 I don't know how much of this will make it into the novel. It's not historical fiction. It's a love story. But it's important to understand the setting, even if few of the details ever actually appear in the prose.
All I can say for sure right now is that I am very much in love with this story. I look forward to working on it every night as I set my alarm. How lucky am I?