Thursday was the big day. I can't believe it finally came.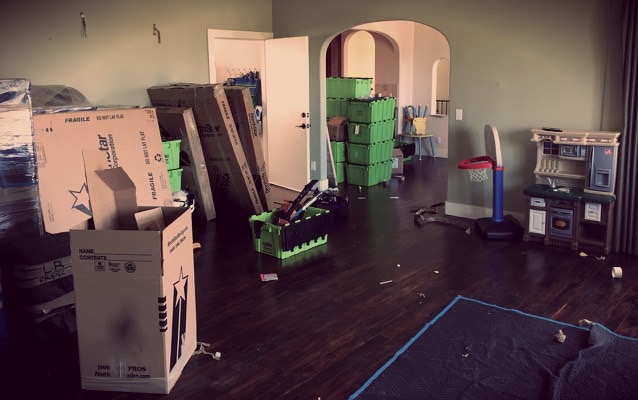 In honor of St. Patty's Day, and because they're just awesome like that, my sister-in-law and her husband brought over cinnamon rolls with green frosting, along with coffee, and we had a little moving day breakfast picnic on the dining room floor.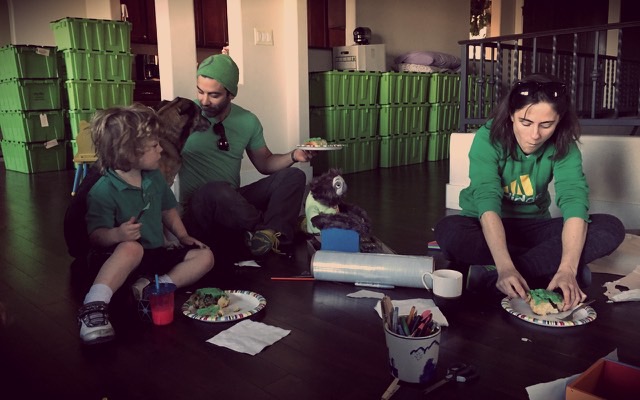 Then the movers arrived, and things got busy. We let the kids stay home from school, so they could see what was happening. It just felt too weird to leave the house to take them to school, then go pick them up and bring them home to another house.
This move has been one of serious mixed feelings. We loved that house. Our babies learned to walk there. We marked their growth on the wall in the garage, year by year. Here is a shot of the footprints we made by pressing Celeste's baby feet into the wet cement of the garage over eight years ago.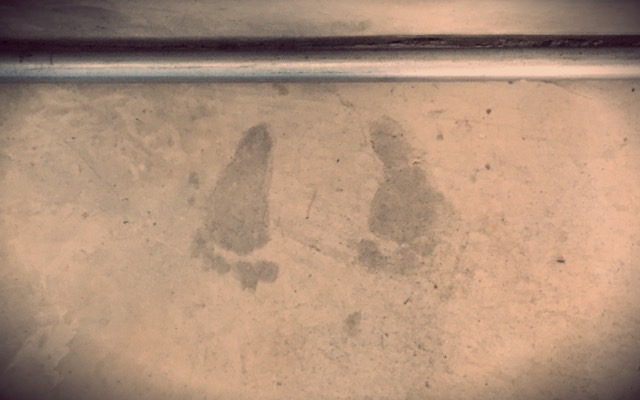 We will miss Cicero Drive.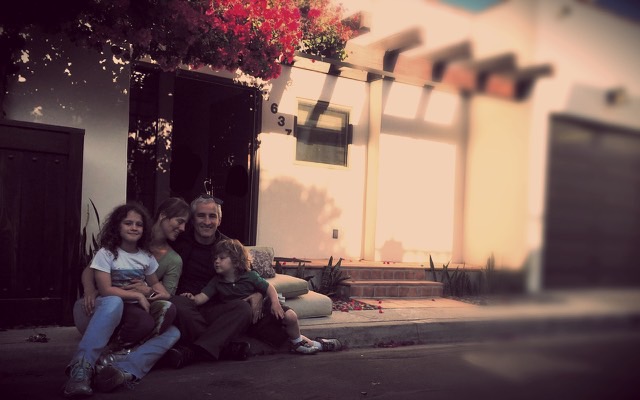 I will post some pictures of the new place next week.