I don't know who I was kidding, thinking I would have time to blog on the day before my sister's wedding. There were nails to be painted, napkins to be folded, family to be picked up from the airport and so, so much more. We were busy well into the night, and then, because I am a saint and offered to watch my sister's kiddos the night before the wedding, I was up at 5am with the baby. But I regret nothing! (This seems to be evolving into a catch phrase for me.)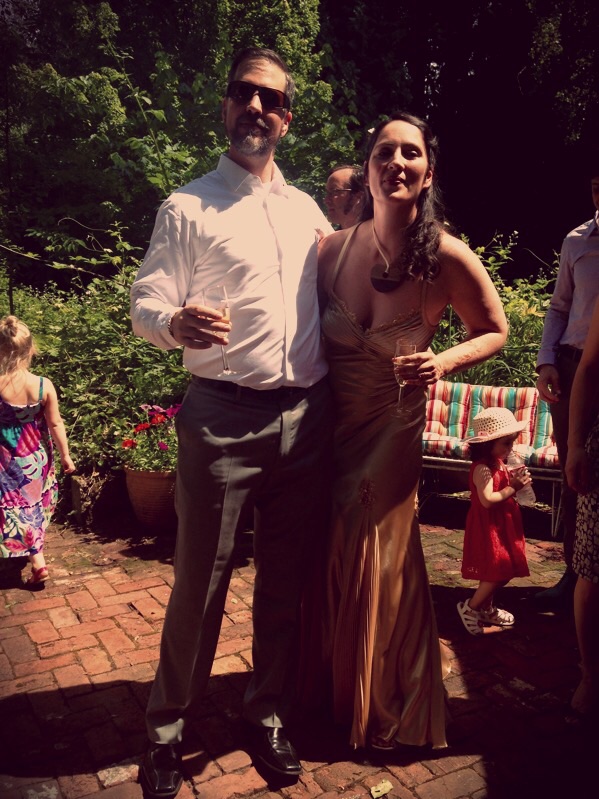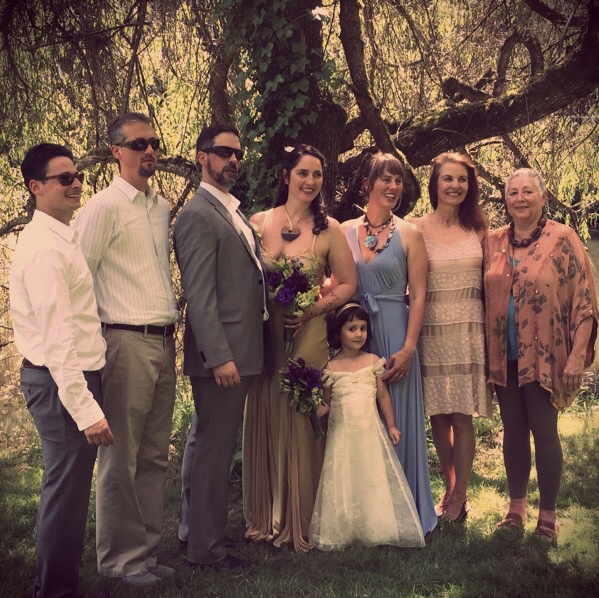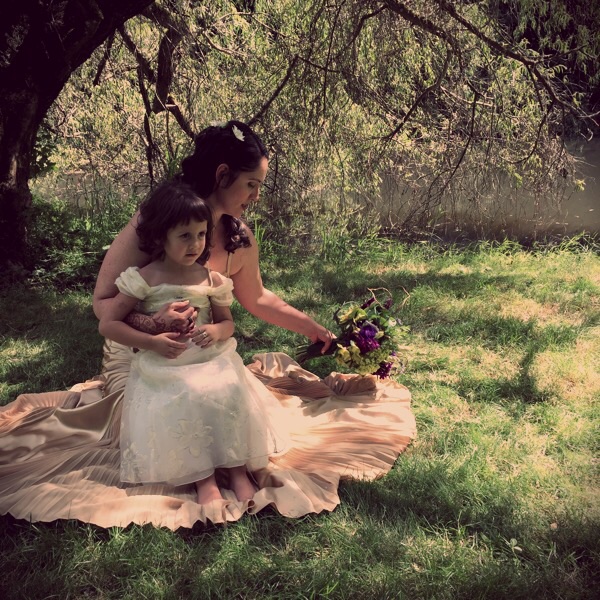 It was such a good time. My sis looked stunning, and she and her hubby were so happy.  I'm so grateful to all the friends and family who came together to make it a grand affair. Thank you all!
And now I'm back. It's Monday. I woke at 5am to try to get back to my regular schedule – it's always really difficult after a break, but I am wrapping up a final polish on the short I've been working on – the twenty or so pages I cut from my last draft of the novel. It still needs an ending, but it's close. I'm hoping to wrap that up today and send it off to the writing group for a fine tooth comb review.
Then it's back to the novel. I don't know if I've shared where I'm at with it. After getting feedback on the last draft I've decided to add about 100 pages to the beginning, so I'm working on an outline of those new pages. And by "working on" I mean I've been doing anything but for the last two months. It's time to get serious. The good news is that the pages I have won't need to change much. We'll see. I'm feeling a little daunted, and a lot tired, but this is what separates the real artists from the amateurs, right? Hanging in there for one more pass, because it's not done and I know it, even though I'm totally sick of it and really, more than anything, just want to declare it done and move one.
Lastly, before I say goodbye, I promised an update on how things are going with my effort to ditch the laptop and go all iPad, all the time. After about a month, I have to say the jury is still out.
Pros:
Portability
Speed (this baby is way faster than my ancient laptop)
Cost (the $90 I dropped on the keyboard is way cheaper than a new MacBook)
Cons:
 I'm still getting used to the tiny keyboard (though it's getting easier and easier, I don't feel relaxed using it yet).
Compatibility (I still haven't figure out how to easily share things I write in Pages or Google Docs – at least for things like submissions to journals, where they need a pdf of the doc).
Ease of navigation, both in any given document (anything over 20 pages is a pain to navigate) and also between apps. I'm the kind of person who keeps a lot of windows open for research while I'm writing. With the iPad I have to close out of an app to open another, and there is a lag time.
So I don't know. This little experiment may yet flop. I may be forced to bite the bullet and buy a new laptop. But I'm not giving up yet. It may just take a little more time to get used to a new way of operating.
Well see…