Moving sucks.
We haven't moved in so long, and we've never done it with kids, and there is so much to do, and we've entered the "I know it's here somewhere" phase. Ug. And while getting ready to move, I'm trying to get our current house ready to go on the market. I weeded and planted the garden, re-seeded the parts of the grass that had gone brown, and called in a handy man to fix a couple things inside the house.
But there are some fun chores on our list. We went furniture shopping this weekend. The new house is bigger than our current house, not by much, but enough that we decided we wanted a couple book shelves, a table for the entryway, and (drumroll) a desk for my new office!
That's right. Two weeks from now I will be writing from my very own home office. I used to have a home office here, but when my mom moved in, mid-2012, it became her room, and then when she moved out, my daughter pushed for it to be her room, so she wouldn't have to share a room with her little brother any more.
These days I write on the couch, or at the kitchen table. It's okay. I don't mind, but after a long day my neck starts to ache. Ergonomic it is not. Also, I have nowhere to put anything.
I am so excited to have a home office again. And check out the desk we found: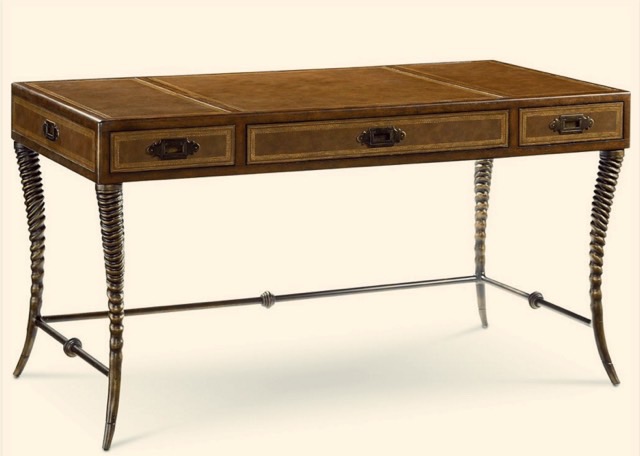 It's called the Hemingway Safari Writing Desk. How perfect is that? I love it for so many reasons, not the least of which is that we got it for a total steal from a furniture store that lost its lease and is selling all their floor models for 50% off. (I love me a bargain.)
It will be delivered, along with the other items we bought at the perfectly-time fire sale, late next week.
Just a couple more weeks of total chaos.
We are never moving again.