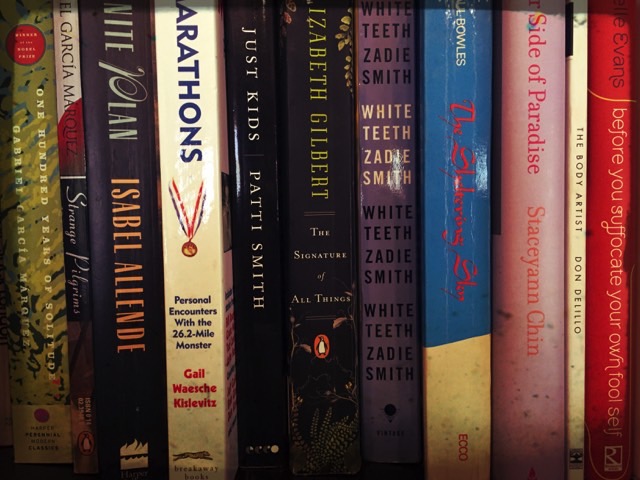 For a long time I thought reading like a writer meant simply reading a lot. That's part of it. However, while reading is critical for writers, passively absorbing stories isn't enough. To really read like a writer, you have to stop trusting writers.
Used to be that when people asked what I thought of a book, I would say "it was pretty good." Sometimes it was "really good" or sometimes "meh," but generally I was satisfied with anything that told a good story. I was reading like a reader.
Once I started writing, I grew more a little more critical. I started noticing loose ends of a story line, or particularly beautiful prose. But it wasn't until I started reading unpublished work that I actually developed the ability to read like a writer.
As I mentioned in a previous post, reading submissions for a literary journal was a great way to get started, but I have read my share of stories for workshops as well. Preparing to give informed feedback meant being diligent, looking for all the little things I had learned in school, from split infinitives all the way up to story structure.
After years of reading unpublished work with this mindset, the practice has started to spill over into all the reading I do. After countless seminars and panels, I've started to realize that authors are (gasp) just people, and they don't always get it right.
In some ways this sucks, because my threshold for a good read has gone way up. These days, to get lost in a book, it has to have everything right. So nowadays, when I say a book was great, what I mean is: it was so good that I forgot all about being a writer and just fell into it. Very few books hit that mark.
The next challenge is to bring that kind of eye to my own work. My understanding is that it's not really possible unless you take some time away from your work, so step one is to finish the draft. Step two will be to put it in a drawer and forget about it for a while. Then I can come back to it and attempt to bring my most critical eye.