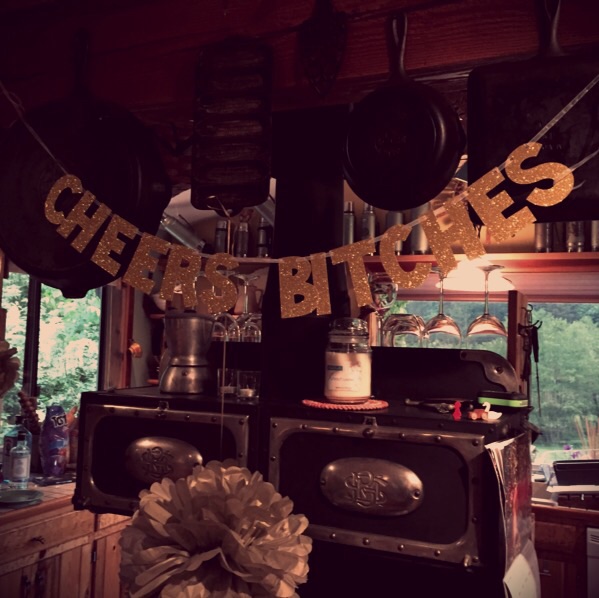 What an amazing weekend. The party (my sister's bachelorette, in case you haven't been keeping up) grew gradually, starting with a couple friends Friday night. On Saturday morning we slept in, then took a hike up to this amazing lookout over the Columbia River. The rest of the guests arrived gradually over the course of the day and it evolved into a great night. But as fun as all that was, I think the best part was Sunday night, when everyone else had gone home, and we had picked up my niece and nephew. We soaked in the hot-tub, then put the kids to bed and sat up talking, just my sis and me. We tried to remember if we had done that since we started having kids – almost 8 years ago now – and decided we hadn't. It was long over due.
And since this blog is about writing, and not how much I love partying with my awesome sister and her friends, I'd like to share the latest development in my writing life. As of this post, I have officially gone iPad only.
It's someting I've been reading up on for a while. See, my laptop is getting old and a little slow, so I've been using my iPad more and more, and not just for research. I was seriously considering dumping the laptop all together, except that I hate the on-screen key pad. I just can't work with that. So after some online reading, and a couple trips to Best Buy to check things out in person, I have purchased a tiny little keyboard that fits, along with my iPad mini, inside a tiny little case that fits inside my not-so-tiny purse. I can now officially work anywhere.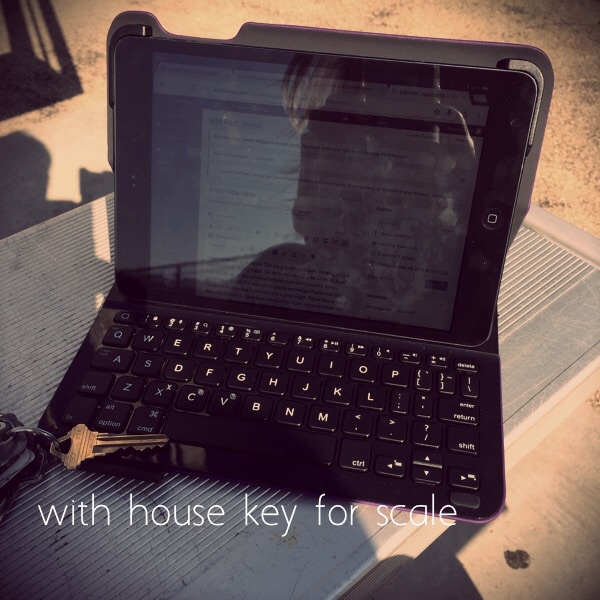 The thing that finally allowed me to make the jump is the new Photos app that is replacing iPhoto. See, Internet searches and typing are one thing, but I take a lot of photos. I couldn't fathom leaving all my photos on my laptop, or having to go through a lot of hassle backing things up regularly. Everything is still syncing, so I can't say yet what I think of the app, but I did a time machine backup before I began the transfer, so if it sucks, I'll just scurry back to iPhoto.
As for my writing, so far, I am using Google Drive to store my work, but I am also experimenting with different text editors. I know I may hit a wall if I ever need to work off line, but I am so rarely without Internet that I'm not terribly concerned about that. Besides, I think Google Docs has a way for me to work off line. These are things I have yet to discover.
In truth, it still feel like a bit of an experiment. If you've made the jump from laptop to iPad and have any wisdom on it, I'd love to hear your thoughts.