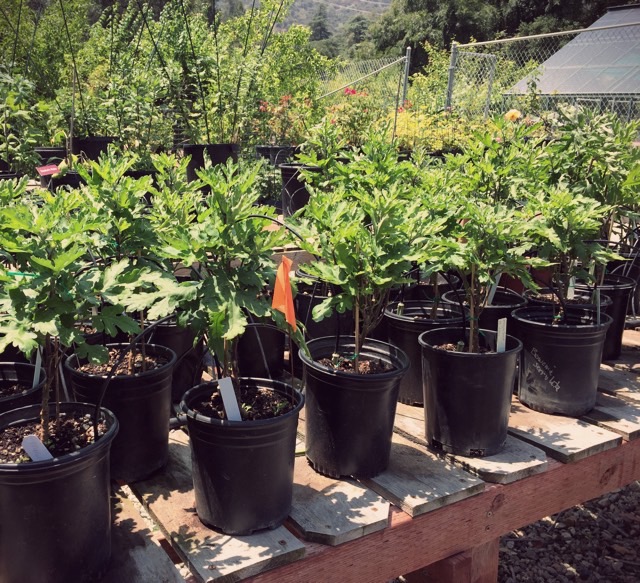 Way back in September, I was feeling pretty low. I had just taken a day job I thought was perfect for me, and I couldn't figure out why I was so miserable. My therapist at the time gave me an assignment. He told me to write, without thinking, my top seven jobs, putting all reality aside. I had to do it quickly, off the top of my head. I remember that first on the list was novelist, then SCUBA instructor, photo journalist, Indiana Jones, backpacking guide, and I can't remember the last two.
The telling thing was that most of my dream jobs would take me outdoors, with people. After I described my job's working environment – a lonely square room with no windows – my therapist told me what I already knew. I needed to quit my job.
It was then I signed up to volunteer at Descanso Gardens, with their horticulture department. I wanted was to get my hands dirty and watch things grow. We still lived in Silver Lake at that point, but we were house hunting in La Canada. As it turns out, we now live about a mile from the gardens. It's my new favorite place.
I seriously could spend all day there. So far, my schedule only allows for me to volunteer two hours a week, but as soon as the kids are back in school for the fall I want to start going more often. Yesterday I spent two hours pinching chrysanthemums. Sounds kinda dirty, doesn't it? To get the plants to bloom with lots of big flowers later in the year, you have to carefully pinch off new growth. Everywhere you pinch off a stem bud, two new stems will grow in. I fucking love nature.
Anyhow, the whole experience has me seriously rethinking my day job. Right now I'm doing freelance website development and social media marketing consulting. I like the work, and my clients are pretty awesome, but working online is nothing like working out in the garden.
It's the kind of work I would continue to do, even if my novel sold for millions of dollars and I never had to work again. That's a far cry from where I was last fall.