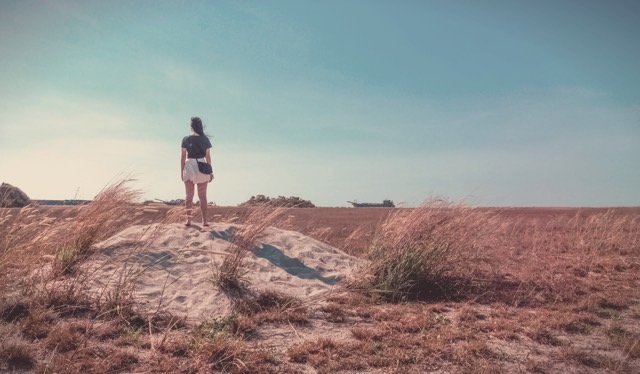 For my birthday, a friend gave me a copy of "A Field Guide to Getting Lost," by Rebecca Solnit. The title seemed appropriate, as this is a friend I used to get lost with all the time. We've happened upon glaciers in Canada, explored the Mojave desert by moonlight, and wondered through Berkeley on mushrooms. We're good at getting lost.
Normally, I'm not really into books that just kind of explore ideas without plot or purpose, but this one is so beautifully written that I made it all the way through, underlining several passages along the way.
In one section of the book, she talks about "strays and captives," people who are far from home, with every intention of returning from where they're from. She writes about the "stunning reversal" that often happens when, at some point, "they came to be at home and what they had longed for became remote, alien, unwanted." She goes on:
For some, perhaps there was a moment when they realized that the old longings had become little more than habit and that they were not yearning to go home but had been home for some time…
I've been thinking about this in terms of stories and how to end them. So many stories are about people with old longings trying to find something or get somewhere, only to realize that what they really needed was right in front of them all along. It's a satisfying ending.
The transformation of longing into recognition makes for good story because of the suffering that comes between the two. We try to get home, or go back, or find the love lost, but striving only brings suffering. When we let go and recognize that we are home, or that we have what we need, the suffering ends.
This is not true just for story either. It's something to consider in our lives: the things we hang on to cause suffering. And maybe that's why it rings so true in fiction.